Introducing Meeting Place... and our mission to use the built environment as a force for good.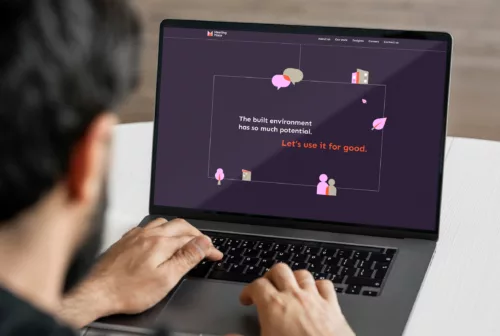 Today marks a significant milestone in the history of our company, as we're thrilled to finally reveal our new name, brand and purpose.
In many ways, we are a different company than the Meeting Place Communications (MPC) that formed nearly 17 years ago. From our humble beginnings in Bath, we have now grown to become one of the sector's most established agencies across England and Wales.
Our refreshed vision and identity better reflect where we are now as a business, and most importantly how we can work with you to achieve the great things we know the built environment can do.
We remain deeply rooted in delivering meaningful community and stakeholder engagement but over the years, you have been welcoming us to do so much more. For many clients, we are a guide through the many communication challenges that the complex and ever-changing planning process poses.
Our strategic advice is offered right the way through: from site acquisition to completion. Through our understanding of the built environment sector and approach to integrated PR, we shape compelling campaigns that build understanding and drive positive change.
From crisis comms to influencer engagement, media relations to ESG, we make sure the work delivered on the ground is being recognised for its social impact. Our team passionately believe that the built environment has so much potential.
That potential can be realised in creating safe, secure and affordable homes, training opportunities or spaces for business to start and grow, a place for renewable energy or new habitats to thrive, and meeting places for communities from all walks of life to gather.
Put simply, we exist to ensure the built environment is used as a catalyst for positive change.
But why 'Meeting Place'? Going through the rebranding process gave us the opportunity to think about what we wanted to call ourselves and, more importantly, give it meaning.
Working for our clients allows us to be the 'meeting place' for so many things, whether it's engaging with people often underrepresented in the planning process or bringing minds together to maximise opportunities for social value.
With this in mind, Meeting Place just felt right – remembering where we came from – but with a refreshed vision and purpose for the future.
Have a good nosy at our beautiful new website – created by our in-house Design & Digital team – and a read over our client case studies to find out how we're working to use the built-environment as a force for economic, social and environmental good.