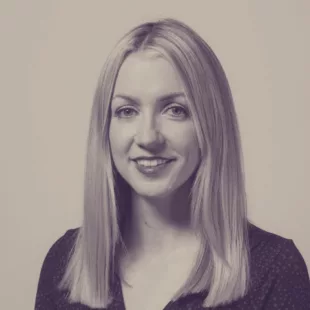 Nikki Davies
Managing Director
Nikki is responsible for the overall success of Meeting Place. She devises our vision, mission and strategy to ensure that our products and services not only deliver value for our clients but also innovation and better outcomes for the sector as a whole.
After completing her undergraduates degree at the University of Oregon in Political Science and Women's and Gender Studies and her masters at the University of Edinburgh in Public Policy, Nikki joined Meeting Place in 2011 in the most junior of roles. She has since worked her way up the business, delivering community and political engagement strategies for every facet of the built environment across all corners of the country. Nikki is passionate about social value and has pioneering Meeting Place's products and services in this field.
Outside of work, Nikki is a Governor at a special education needs school in South Bristol and takes great pride in also being their Enterprise Advisor, using her business experience and networks to help them develop and maintain a strong careers programme. A classically trained dancer in her youth, when Nikki has a free evening, she takes classes in contemporary and jazz. She is also a mum to two beautiful little girls and somehow finds time to be the PTA class rep!
Contact Nikki
We're the Meeting Place

of deep knowledge
and creative thinking.
And we want to

hear from you.
Speak to our team on
0117 428 6873