More than a social post… Breaking down barriers to address gender inequality in the built environment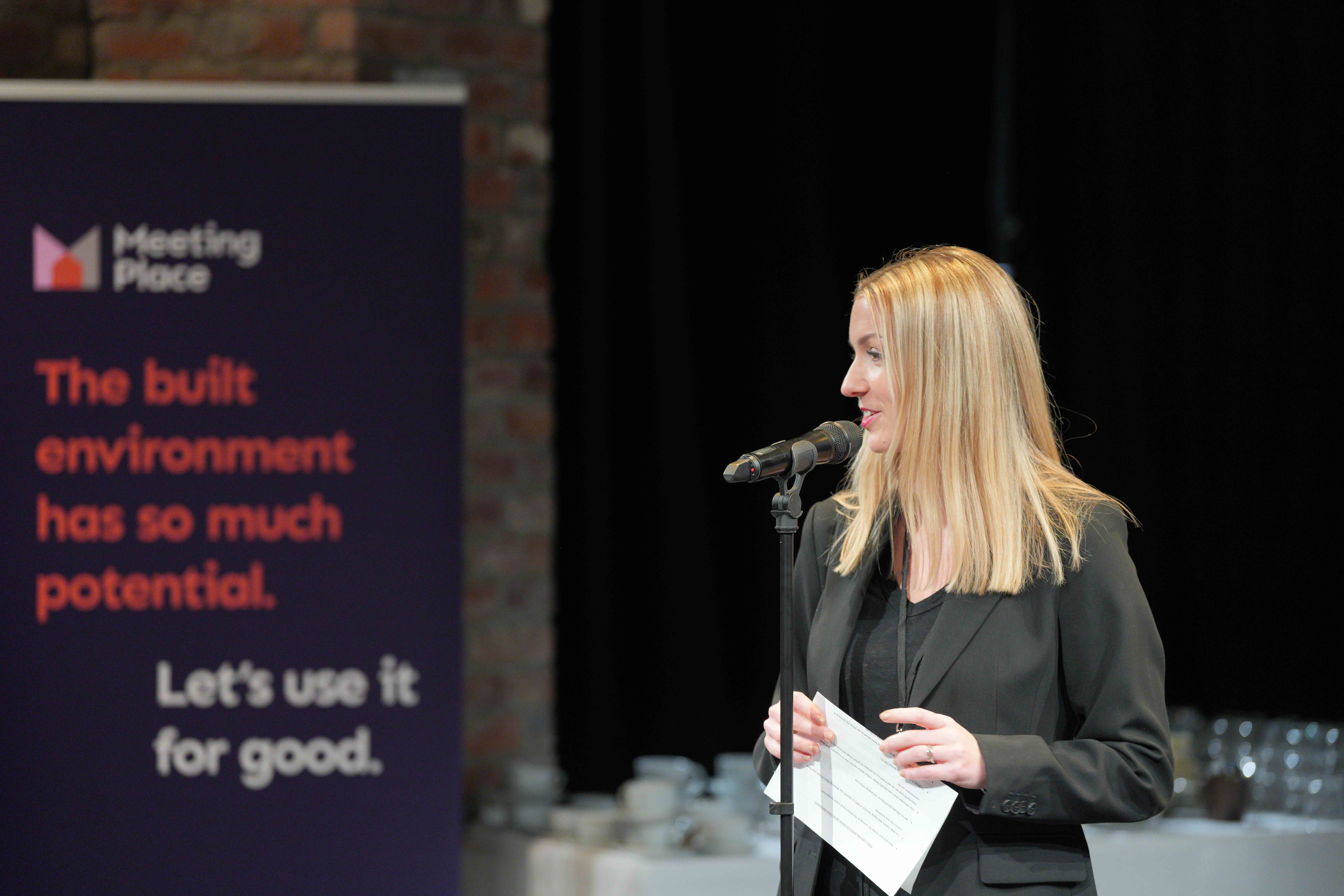 International Women's Day is increasingly being seen as a performative awareness day that celebrates female employees for one token day a year.
Whilst I sympathise with this view, I was quite pleased that my daughter's primary school has encouraged them all to come wearing purple to mark the day. Those that know me will know that every day in my household is a feminist lesson of some sort but for many, this 'non-uniform' day will have spurred conversations about gender equality in households that are perhaps less activist in nature.
In the professional world, I also sympathise with the view that instead of posturing on social media, organisations would be better to spend time implementing policies that allow for women to flourish in the workplace.
So, rather than posting platitudes, we wanted to raise awareness of the disparities across the built environment industry and point people in the direction of some tangible resources that we engage and utilise regularly in our own journey of creating an inclusive, diverse and equitable workplace at Meeting Place.
The sector's critical shortfall
According to the Women and the Economy report, women hold 77% of jobs in the health and social sectors, compared to just 16% in construction.
That's up from GMB's 12.5% stat in 2019, however, as there is nearly a 50:50 gender split across all of the UK's workforce, it's clear there's a huge way to go to improve representation in the sector.
A commercial imperative
It's not just about fairness; attracting new talent to the industry presents a clear opportunity to shore up the built environment's widening skills gap.
McKinsey's Diversity Wins 2020 report also demonstrated just how critical diversity is when it comes to improving workplace creativity, innovation and business performance.
It's essential the sector engages with young people from an early age, to generate interest in the sector, tackle misconceptions and educate about the wide variety of roles on offer – showing how it really can be a profession for all.
It is also imperative that more businesses put measures in place that ensure their workplace is making changes towards an inclusive and diverse infrastructure – not only will this incentivise more women to start careers within the industry, but it will also encourage them to stay and flourish in their role, if the environment is one that caters to them.
This work must also translate to those working on developments, to ensure that the design of current and future sites is positively influenced to make the spaces more inclusive for women nd girls to live and work.
Doing our bit
As a proudly female-led SME, Meeting Place is committed to fostering a space and culture where female employees can grow and develop on-par to their male counterparts.
This approach is reflected throughout all aspects of the business and includes:
Our flexible working policy – In 2020, we adopted a hub based working model which revolutionised our working practices for the better. Crucially, this move allowed us to roll out true flexible working – with feedback from staff with caring responsibilities reporting that it accommodates their needs and responsibilities and is especially helpful to support mothers back into the workplace after maternity leave.
Gender champions campaign – We have worked hard over the years to bring awareness to the different experiences of women in our sector through our gender champions campaign, ensuring there is a platform for women to share their experiences in the built environment. This includes our commitment to never hold all male panels and call out when we see other organisations doing so.
Annual staff survey – Having collated the most recent feedback, we're looking into improving policies for maternity/paternity and adoption leave which will further benefit working parents.
Some amazing organisations tackling the issue head-on
There is a wealth of organisations providing built environment careers support to diverse and under-represented audiences. To recognise International Women's Day, we're pointing readers towards some important resources we feel deserve celebrating and supporting.
An excellent organisation we're working with which tackles barriers to entry is Building People – a not-for-profit which joins the dots across the built environment, seeking to broaden talent pools to attract and retain a more diverse workforce.
Its Communities Network connects and enables organisations working with diverse audiences. Some organisations forming part of the network doing amazing things in gender diversity include:
Some other charities doing great things in this space include:
Working Families – a charity that provides great advice on how to adapt and amend your policies and procedures for staff to make it more welcoming to women and those with caring responsibilities. We regularly consult their resources when shaping our own HR policies.
Make space for girls – an organisation who provide advice on how to make developments safer and more welcoming for girls.
It remains part of our wider goal to look at getting more women into the industry, by fostering an inclusive workplace environment but also by supporting organisations we believe in such as Building People – to help drive attention to the hub for equity, diversity, and inclusion in the built environment.
If you'd like to hear more about roles at Meeting Place and how we're working to create an inclusive workplace, please click here.