Collaboration without walls.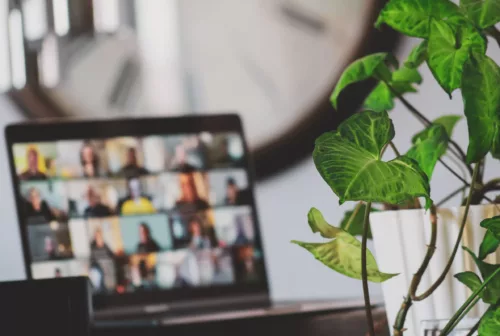 If LinkedIn articles posted by agents and office block owners are to be believed, creativity, collaboration and teamwork are impossible without long commutes, shared kitchens and chats around the watercooler. As the Managing Director of a business that has transitioned to permanent officeless working, I do not share those feelings. Let me explain why.
I will never forget that fateful day in March when we had to quickly move our 30 employees spread across five regional offices to a completely home-based workforce. We'd had Teams for years and dabbled with the chat function and had never even heard of Zoom. It was a stressful time, far from an ideal transition and so many questions loomed large – How would we exchange ideas on strategy or problem-solving? Would we be able to maintain productivity? Is it possible for company culture to flow through to the home?
Fast forward to now and we are a changed business. Despite being one company and actively encouraging cross-office working, it turns out the office walls that housed our regional teams were not just physical barriers but also mental barriers to collaboration.
Over the last year, we've gone from quarterly all-company meetings to weekly team check-ins – transforming our internal comms. Our bid writing process has gone from three or four people swapping ideas in a room to Zoom brainstorming sessions available to the whole business, allowing us to utilise the experience and creativity of the entire workforce. Training has become a core focus and we've developed a comprehensive internal training programme and are working through the modules together on a monthly basis.
But most importantly, the experience of the last 12 months and our officeless model has pushed us to live our values every day. Values such as honesty, the health and well-being of our employees (we now offer weekly Zumba sessions, a running club and a culture club) and an awareness of our corporate footprint (massively improved by removing unnecessary commuting, and through printing and paper usage shrinking dramatically). It is these shared values, instead of walls, that are the structures that bind us.
I would be remiss not to acknowledge the challenge it has been not to see colleagues face to face, but officeless does not mean isolation. When social distancing restrictions ease, our teams have budgets to facilitate regular meet-ups in co-working spaces, cafes or for walking meetings and we look forward to once again being out and about with our clients and in our communities.
The English composer John Powell once said, 'Communication works for those who work at it'. Our officeless model has forced us to work harder at what we do and has inspired greater teamwork and ingenuity – long may it continue.