Univ North, Oxford
University College Oxford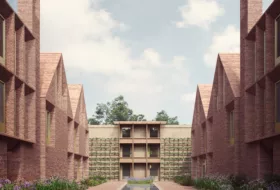 Scheme
Univ North was proposed as a forward-looking, landscape-driven and multigenerational community by University College Oxford. The College wished to convert three Victorian and Edwardian-era properties (Fairfield House, Radcliffe-Maud House and Garden House) into student accommodation.
The goal was to add seven three-storey buildings of high architectural quality in order to provide 150 new student rooms, creating a total net increase of 138.
Strategy
Meeting Place undertook a targeted social media campaign to build support for the scheme, based on particular demographics and interests that would make people more amiable towards the proposals, followed by individual engagement.
We also spoke with members of the committee and local ward members beforehand online and over the phone, to discuss our proposals. We made sure to negate concerns around the issue of trees and biodiversity (the main criticisms of opponents) with clear and direct messaging as to the environmental benefits of the scheme.
Outcome
Following the officer's recommendations, the committee voted in favour of granting full planning permission to the proposals. University College is pushing ahead with the construction, having recently secured the necessary funding to complete the project. The project has been awarded the Good Neighbour Award in the Project Category for the Housing Design Awards 2022.
Awarded the Good Neighbour Award in the Project Category at the Housing Design Awards 2022