Richmond Gardens, Bournemouth
Summix Capital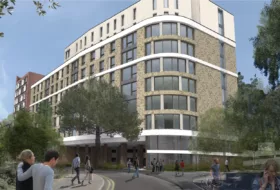 Scheme
Summix's plans include the delivery of 211 build-to-rent apartments, new commercial facilities and retail space on land adjacent to the Richmond Gardens Car Park in Bournemouth.
Strategy
Summix's previous application for purpose-built student accommodation on the same site had received a refusal locally in early 2019 based on concerns over scale, height and massing.
Based on Meeting Place's knowledge and understanding of the newly formed BCP Council, the team devised a strategy which emphasised the benefits of BTR accommodation to key stakeholders and residents, while also forming a narrative on how the proposed design had been amended to reflect comments made regarding the previous application.
As part of this, we took a proactive approach to ensure Summix's proposals were presented in front of BCP Council's inaugural Member's Engagement Forum, designed for members of the Council to ask questions and provide constructive feedback on proposals. Furthermore, we held meetings with key cabinet members (including navigating a change in political control of the authority) as well as the Bournemouth Civic Society and Bournemouth BID to build further advocacy for the proposals.
Outcome
We mobilised a number of local residents to write to BCP Council in support for the proposals (outweighing the number of objections) with the Civic Society (which had opposed the previous application) now also in favour of the BTR application. Summix's application was unanimously approved by BCP Council's Planning Committee.
Supportive comments outweighed objections

Civic Society formally supported the plans