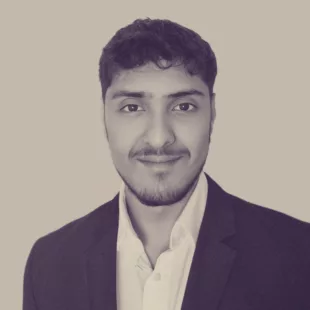 Samir Chaudhuri
Account Executive
As an Account Executive, Samir supports the Eastern team through a larger focus on detailed research-based work for various clients across the region.
Samir graduated with a BA in Politics and International Relations from the University of Nottingham where he covered a range of different modules ranging from British Party Politics to Middle Eastern Politics to IPE & Global Development.
Outside of work, Samir enjoys meeting up with friends up and down the country, working out at the gym, going to live concerts, and watching football.
Contact Samir
We're the Meeting Place

of deep knowledge
and creative thinking.
And we want to

hear from you.
Speak to our team on
0117 428 6873