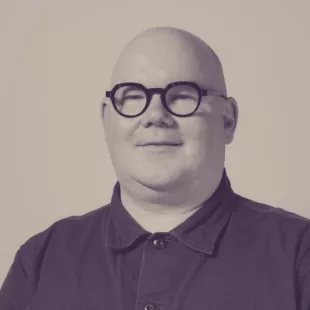 Mike Jenkins
Head of Design & Digital
As Head of Design & Digital Mike is responsible for the vision and execution of all the visual and digital comms for the business. Mike and his team are currently developing and evolving a sector-leading digital offer, ensuring everything we produce is effective and engaging.
Mike co-founded a successful digital agency in the early 2000s followed by a stint of non-exec roles for a UX agency, a brand consultancy, and a sustainable print business.
Mike keeps himself busy by ferrying his kids around, enjoying a good coffee, as well as pursuing his interests which include design, renovations, and even the odd bit of skateboarding and ice skating.
Contact Mike
We're the Meeting Place

of deep knowledge
and creative thinking.
And we want to

hear from you.
Speak to our team on
0117 428 6873