How we built Homes England's most accessible website.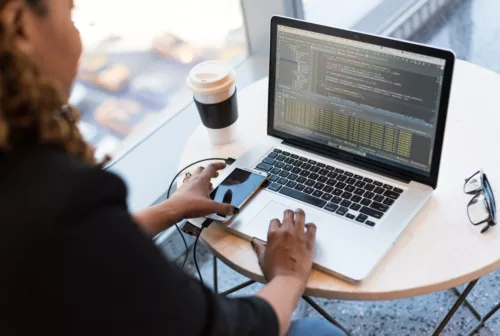 Accessibility is a very important consideration for digital – clear guidelines and best-practise advice have been around for years, yet it feels like only a small proportion of web creators appear to give anything else than passing lip-service to it.
In July 2021, we were invited to work with Tetra Tech and Homes England on the proposed sustainable urban extension in Attleborough, Norfolk. Part of our remit has been to produce a fully accessible website. This was a high priority – not a low-down tick-box activity for this client. How refreshing to work with a client that strives for such inclusiveness!
Choose the right platform
Accessibility can be difficult to achieve if you choose the wrong platform. Unfortunately, in the march for advanced features and automation, lots of the modern user-friendly website builders (which are great for spinning up fast, semi-acceptable websites) do a lousy job of accessibility, and you can't do a lot to fix it. SquareSpace for example is a particular nightmare for accessibility – it has its place, but for highly accessible websites, its off the table.
Our platform for this project was WordPress. A great choice because we can utilise all of its power and stability, building anything bespoke in order to make sure it does exactly what we want.
It's tempting for organisations with limited resources to go for WordPress themes and templates when you need to spin up a website quickly – but our experience is that even the most lauded 'accessible' templates turn out to be far from it, so we went bespoke from the beginning.
Building bespoke means we can make sure it's fully accessible (we have full control over that), it does what we want it to, and looks exactly how we want it to – and importantly, we won't paint ourselves into a corner and find limitations later down the line that weren't obvious at the project outset (important when you consider the lifetime evolution requirements for most websites).
By building bespoke, we get everything we want and need.
How accessible?
There are published, generally accepted international guidelines on accessibility. For this project, we were going for WCAG 2.1 AA standard. We didn't want to just pay lip service to the guidelines, but aim for adhering to most if not all of the hundreds of points contained within the standard.
With a client keen to be as inclusive as we really can be (and putting a lot of effort themselves into that process) we set about building a website and delivering content in a way that would adhere fully to the guidelines. I'm not going to go through in this blog all the things we did and how we tackled difficult-to-achieve parts – I merely want to comment on what I think are the most important ingredients if you want to follow suit:
Willing and active client partnership – Your client needs to want to do it, and it's a partnership. It's as much about the written content as the presentation of it, and if all parties really want to achieve it, they usually will.


The right platform – The right platform makes everything possible – the wrong one creates dead-ends. There is more than accessibility to consider in platform choice, we also need to consider budget, usability, technical stack, security etc.


Technical expertise – You need someone familiar with the guidelines, very experienced with the platform of choice, detail orientated, and a will to make it work to ensure you can deliver what you want
Once the hard work is done, we use a combination of automated tests and manual checks for testing and checking the accessibility of the websites – the human validation part is the most important though. While software can save you some time, it can't do everything and is not a substitute for an experienced person reviewing the checkpoint against the website and testing the functionality in person.
Outcome
The outcome is that we have a fully accessible website – the most accessible website that Homes England has ever had.
The website is a baseline for future websites for them and us – but more importantly, we have a website the public can use easily and get the information they want, knowing the whole project team has worked very hard to make it as accessible as it can possibly be.