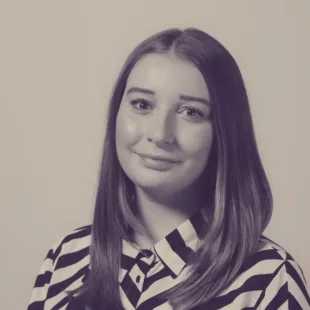 Megan Pritchard
Senior Account Executive
Megan plays a key role in supporting with a variety of research-based tasks on a wide range of client and project work. The majority of Megan's work is focussed on supporting clients throughout the planning process. Developing an in depth understanding of communities is at the core of her work, which enables accurate location and mobilisation of supporters of development, whether it be for renewable energy schemes, housing developments or beyond.
Megan spent time at the Universities of Leicester and Manchester, studying various topics including the British parliamentary systems, critical race theory and the EU as an international actor. During her time at university, she worked for a renewable energy company, aiding with administrative and research-based tasks.
Often one who relishes some quiet time, Megan is usually found watching a boxset at her home in North Wales where she lives with her cat, Honey.
Contact Megan
We're the Meeting Place

of deep knowledge
and creative thinking.
And we want to

hear from you.
Speak to our team on
0117 428 6873