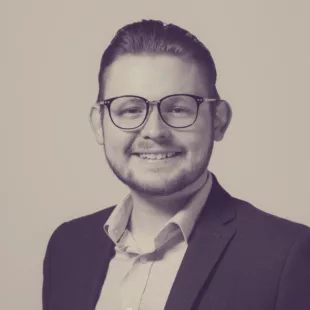 George Kup
Senior Account Executive
Within the London & South East Team George supports projects by helping with a range of tasks from drafting committee briefings to preparing for consultation events. George will also partake in meetings with clients helping and advising them alongside his colleagues helping to plan the best way forward.
George has always had a passion for politics and the algorithms of polling to understand what people really feel and want. He previously worked for a Kent Member of Parliament and is currently a District Councillor where he sits on the Cabinet.
George can often be found in the garage with his classic car, Theresa who is a Triumph Spitfire, whilst having the Formula One on in the background helping 'fix' his car.
Contact George
We're the Meeting Place

of deep knowledge
and creative thinking.
And we want to

hear from you.
Speak to our team on
0117 428 6873