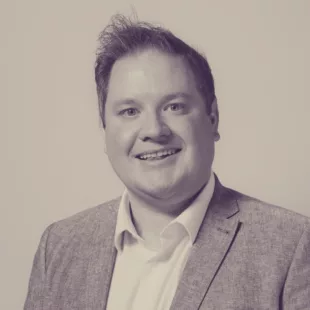 Ash Davies
Senior Account Executive
As Senior Account Executive Ash is responsible for supporting clients throughout the planning process with a variety of research and engagement duties.
In his previous role as a Community Fundraiser in the charity sector, Ash worked closely with local communities to generate income. Ash was also a Borough Councillor in Kettering, Northamptonshire between 2015-2021 during which time he served on Planning Policy Committee and Planning Committee, latterly as Planning Committee Chair.
Ash is actively involved in a variety of community projects around his North Northamptonshire home, including serving as a trustee and volunteer presenter at his local hospital radio station and as a Town Councillor in Rothwell. He also enjoys travel, live music and munching his way round food festivals.
Contact Ash
We're the Meeting Place

of deep knowledge
and creative thinking.
And we want to

hear from you.
Speak to our team on
0117 428 6873