Rishi Sunak's mini reshuffle – why it's more important than it may initially seem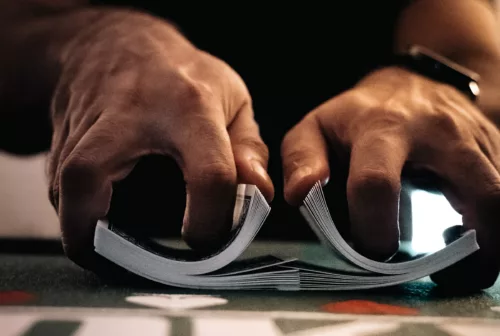 Prime Minister Rishi Sunak has undertaken a mini reshuffle of his ministers this week, following the sacking of Nadhim Zahawi as Chairman of the Conservative Party.
It's clear Sunak was determined to avoid ruffling feathers, thereby avoiding further sackings. Many may see the reshuffle as rather insignificant considering the last twelve months of parliamentary upheaval – a worrying trend we seem to be becoming accustomed to.
But those in the planning industry will certainly be paying close attention.
A poisoned chalice for the new Tory Party Chairman?
Greg Hands has taken on the vacant position of Chairman of the Conservative Party, ahead of what is looking likely to be the most difficult period for the Conservatives in a generation, with local elections looming large.
The Conservatives are still way down in the polling after the recent turbulence – currently sitting 25 points behind Labour, according to the most recent Ipsos data. An ex-cabinet minister has even questioned whether they will be able to field a full slate of candidates.
As a former councillor, he will no doubt recognise the significant importance that the results of the local elections will hold for the coming years of the Conservative Party, but with Electoral Commission figures showing that donations were down by 45% in the third quarter of 2022, there's certainly a hill to climb.
New departments, renewed priorities
The business, trade and culture departments have been restructured into four different ministries: Energy Security & Net Zero, Science, Innovation & Technology, Business & Trade, and Culture, Media & Sport.
The Energy Security & Net Zero department will be headed up by former Secretary of State for Transport, Grant Shapps, with former Prime Ministerial candidate, Kemi Badenoch, taking on the ministerial role in the Department for Business and Trade.
Michelle Donelan is taking on the new ministerial role in the Department for Science, Innovation & Technology, with Lucy Frazer taking her place in the Department for Culture, Media & Sport.
We should see an increased focus on the need for renewable energy and energy security in the UK, with a greater emphasis placed on maximising growth and opportunity from the life science industry.
However, with very little money to play with, combined with the need to avoid difficult political decisions, it remains to be seen whether these changes will have a material impact.
Yet another housing minister…
Lucy Frazer's promotion to Culture Secretary means that we are left with a new housing minister once again, with MP for Redditch, Rachel Maclean, taking over.
Maclean's views on housing are yet to be seen, although she has previously spoken out regarding what she considered to be inappropriate development in her constituency.
Frazer lasted just four months following a long line of quick turnarounds which means the department has now appointed…
Its 6th housing minister in the space of a year…
Its 15th housing minister since the Conservatives took power in 2010…
Its 24th housing minister since 1997…
It's quite easy to see how and why there is a clear absence of a coherent nationwide strategy to tackle the ongoing, and worsening, housing crisis.
Housing is a fundamental element of wellbeing and stability for millions across the country, something that it seems the Conservatives aren't quite grasping.
With the housing crisis a key issue for those voters easily swayed in their 20s and 30s, we could well see this short-term thinking affecting elections at both a local and national level.
Time will tell…