Fanning the flames during the climate emergency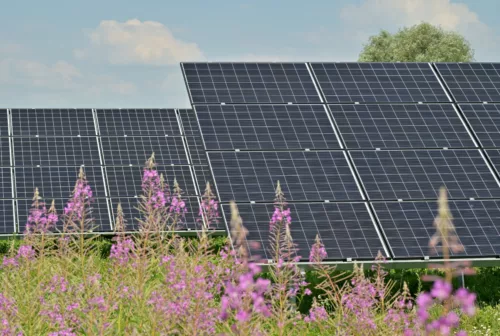 In the past 18 months, we've seen drastic changes to our energy sector with a clear focus of shoring up our energy security in the UK. Environmental groups have argued that renewable energy is the way forward in achieving this, and rightly so. Tackling climate change in what may turn out to be the hottest year on record AND boosting the UK's energy security? Double win. You'd like to think so, anyway.
All of this is what makes the actions by the government in recent weeks even more questionable. With parts of the Mediterranean quite literally burning, we have our Prime Minister vowing to "max out" our fossil fuel reserves. The plans announced just days ago include the authorisation of more than 100 new North Sea licences which Rishi Sunak has unironically stated will be good for the climate.
This somewhat contradictory statement has resulted in outcry from environmental groups, renewable energy providers and other key figures, including those from overseas. Australian billionaire, Andrew Forrest, has accused the UK of seemingly "steering itself off a cliff backing fossil fuel" and has threatened to pull investment out of the UK as a result of Rishi Sunak's recent announcement.
Whilst this situation isn't just about investors, it paints a clear image of how we are being portrayed across the globe. This return to fossil fuel drilling puts us at odds with various European countries including Ireland and Spain who have already announced bans and restrictions on new oil and gas exploration to tackle climate change. Some have argued that the UK's action – or lack of action – on climate change is diminishing our position on the global stage. A Green MEP from Germany recently stated that as a result of our Prime Minister's recent decision making, "the UK has lost its leadership" on the issue with former advisors from across the pond, Paul Bledsoe and Nate Hultman, echoing this sentiment.
What we're seemingly dealing with here is a government who is looking at solving a long-term problem with a short-term solution. Our energy security concerns aren't going anywhere. The growing population means that we're screaming out for more energy sources and that's without even acknowledging the impact of the war in Ukraine. Surely it would make more sense if we steered our attention towards renewables such as solar, which was recently named as the cheapest form of energy in 2022. Cheap AND kind to the environment? Double win. Again… you'd like to think so, anyway.
Solar energy is a bit of hot topic recently, if you'll pardon the pun. A recent Westminster Hall debate dedicated to solar farms took place in July with a rather vast array of topics such as heritage and green spaces taking precedent instead of the desperate need to tackle climate change. Solar Energy UK's new report found that 94% of respondents' attitudes towards solar were either supportive or neutral, so what's the hold up? Communities across the UK clearly want cheap, reliable energy that is fit for the future. It's just a shame that we're behest to our government to deliver it.