The future of Somerset – Breakfast with Councillor Bill Revans.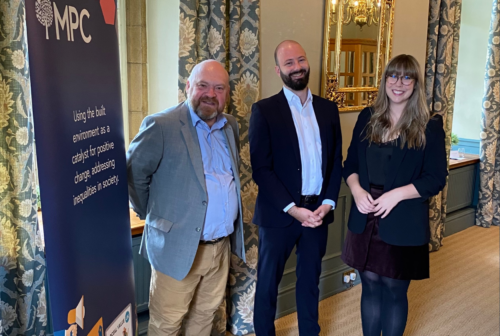 This week, Meeting Place hosted a roundtable breakfast with the Leader of Somerset County Council. Councillor Bill Revans will take over as Leader of the newly formed unitary authority in April 2023 when the five constituent authorities merge. With many challenges facing the council, the breakfast brought these to light and the role the property industry can take in alleviating them. Councillor Revans spoke at length around the challenges the new council will face, with some fascinating insights around the built environment.
In the tough economic climate, many councils are experiencing funding issues. What is clear is the role developers can play in supporting councils. Pre-application processes can see the council and developers work together to not only alleviate the obvious economic concerns through financial contributions but also support developers to engage in the planning process earlier.
Longer term, the economy in Somerset is set for a huge boost through major developments at Hinkley Point and Gravity. This will lead to employment opportunities in the area and with this comes the need for housing. A desire of the council is to meet this need in the areas around these sites, to meet the inevitable demand which will be caused in both the housing and rental markets as more workers move to these areas.
A further key issue for the new council will be dealing with the demographic requirements of the area. Social care will be a big focus from both the perspectives of children and the ageing population. A lack of homes in the area suited to foster care provides challenges in meeting the requirements of the county's care requirements for younger people. At the other end of the spectrum a key aim for the council will be the creation of future proofed communities, which allow older people to stay in their homes as their lives progress.
For both developers and councillors, one of the main planning issues within Somerset is that of phosphate levels. There is ongoing work to find a resolution to phosphate issues in the Somerset Levels and Moors, and a recent government announcement regarding investment zones, to which Somerset will be applying, could superficially solve this pertinent issue. An Investment Zone would also unlock the potential for more housing, however, this would contribute further to the vicious cycle of water pollution within Somerset.
The clear theme around all of these challenges is that collaboration is key. The forum created at this breakfast was helpful for everyone involved. We are in discussions to ensure everyone can capitalise on the momentum which has been created and make this a regular event in the South West.