Unanimous approval for Tene Living in Reading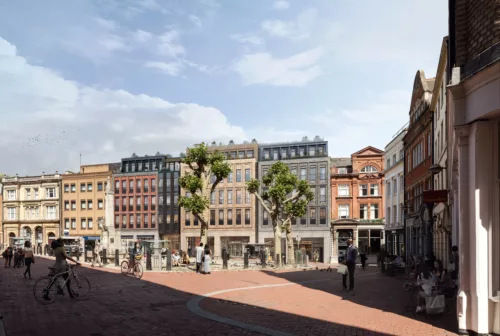 In addition to improving the façade of the existing building to the benefit of the surrounding area, Soane Point will provide new and affordable homes in the heart of Reading.
Project
Tene Living was seeking planning permission for an upward extension and façade improvements to an existing building in the centre of the town. The building had existing permission to be redeveloped from office use to residential, with 144 units planned. The new application sought to increase that by a further 38 units.
Strategy
Meeting Place undertook a comprehensive public engagement programme to notify and inform the relevant political stakeholders of the plans and the benefits the application would bring to the local community, particularly the façade improvement, which would enhance an unattractive building in the town centre.
The engagement included a community newsletter, bespoke project website and a community webinar. Following this Meeting Place had telephone conversations with near-neighbours to keep them updated with the plans and ensure any questions they had were answered promptly.
We were also aware of previous concerns from ward members and members of the planning committee regarding the previous application, therefore we sought to engage with political stakeholders at an early stage.
We provided briefing documents which highlighted the key benefits of the application, including a provision for affordable homes, the façade improvements and its excellent sustainability credentials.
Outcome
The application was unanimously approved by Reading Borough Council's Planning Committee.