Tackling the acute need for homes in St Albans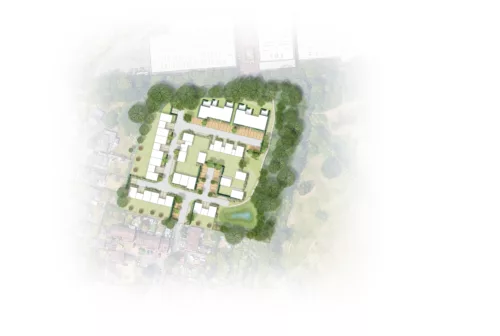 Proving a recent draft allocation in St Albans City and District's Local Plan for new development, Anderson Group is delivering 40 high-quality new homes on land north of Boissy Close, St Albans.
The site, which is proposed to be released from the Green Belt, will deliver much-needed housing, open space and enhanced connections to existing pedestrian and cycle networks.
Proposals were promoted both speculatively and through the Local Plan over many years, with recent confirmation that the scheme was included the draft Local Plan. Meeting Place engaged with near neighbours to notify them of the plans and to seek feedback.
An in-person event encouraged residents to book a 1-2-1 appointment with the team. In addition to the near neighbour event, Meeting Place held a webinar that residents could watch live, which explained the nature of the development, gave an overview of the proposals and how residents could provide comments.
The session was recorded and made available to the public after the meeting. Engagement was also undertaken with stakeholders, ensuring they were fully briefed on the scheme, the proposed benefits and answering any questions they had.
Given the acute housing need in St Albans and the emerging Local Plan, members felt the scheme benefits far outweighed the impact on the Green Belt and the outline application was approved.