Partnership between Meeting Place and Building People to tackle skills and diversity gap within the built environment.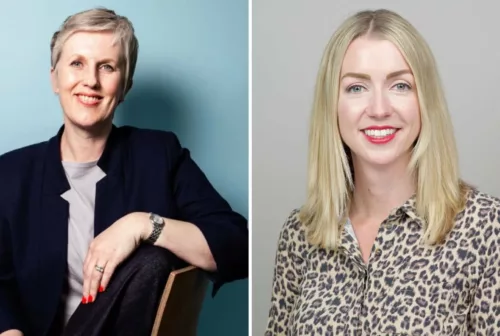 We're delighted to announce a new partnership with the social enterprise Building People, to raise awareness of career opportunities, in a bid to make the construction and built environment sectors more accessible to people from diverse and underrepresented backgrounds.
Although figures show the industry will need 216,800 new construction workers by 2025 to meet increased demand, reports suggest the sector is facing a widening skills gap which is stifling growth and economic recovery.
It is also a sector lacking in workforce diversity, with women making up 14% of the workforce (dropping to under 2% for on-site operatives), 5.9% of people from BAME backgrounds and just 9.6% of workers in the 18-25 age bracket.
Through its equity, diversity and inclusion hub, Building People brings together a 'network of networks', organisations which improve connections between industry and underrepresented individuals the sector needs. The hub aggregates work opportunities, events and knowledge to tackle the issue, making it easier for people from diverse and underrepresented backgrounds to find opportunities, whilst supporting businesses to access a more diverse talent pool of candidates.
Since its establishment in 2018, Building People has created a Network of Networks of over sixty organisations that provide built environment careers support to wide-ranging groups, such as women, BAME individuals, ex-military personnel, ex-offenders, the LGBTQ+ community, refugees, people with disabilities and young people.
Over the last year, it has seen significant growth in the use of its online hub, with greater numbers of organisations backing the social enterprise, and its strategic activity of 'joining the dots' on equity, diversity and inclusion across the built environment sector.
Rebecca Lovelace, Founder and Chief Dot-joiner at Building People said:
"We're excited to welcome the Meeting Place team on board to support us with our marketing and PR efforts in a bid to raise awareness of Building People and our mission.
"Getting and retaining underrepresented individuals into the sector is a win-win; diversity of workforce brings greater innovation, with this diversity of experience, thought and approach resulting in a better-built environment for all. This inclusivity also tackles the skills gap, which will be key if we are to deliver growth and tackle economic headwinds in the critical sector.
"Current estimates show 79% of construction businesses are struggling to recruit staff and almost a quarter (22%) of the workforce is over 50. The industry is also overwhelmingly white and male, with just 5.9% from a BAME background, and only 14% female.
"With thousands of well-paying jobs being created, there is a huge opportunity for the industry to meet increased demand and reset its culture for the benefit of the industry and economy, which is why we're excited to work along Meeting Place to raise awareness and deliver impact."
Nikki Davies, Managing Director of Meeting Place, said:
"If the sector is to deliver growth and welcome in under-represented groups, it will be essential for the sector to tackle misconceptions and overcome barriers to entry.
"As the industry grows, its long-term viability will become intrinsically linked with plugging the skills gap, creating a younger and more diverse workforce to tackle the "male, pale and stale" assumption people associate with the industry.
"We believe that the built environment can be a catalyst for positive change, but first, we must ensure a level playing field, with job opportunities within the sector accessible to people from all backgrounds.
"We're excited to be supporting Building People on that mission – raising awareness of the impact it makes as an award-winning social enterprise delivering real change in the built environment."
Through its careers hub, Building People seeks to attract and nurture a more diverse range of talent into the workforce, making it easier for people to find opportunities in the built environment, meet the demand to address skills imbalances and improve industry engagement.
For more information on Building People, please visit: www.buildingpeople.org.uk