From the coast to the countryside. What does "Levelling Up" look like for local authorities in Kent?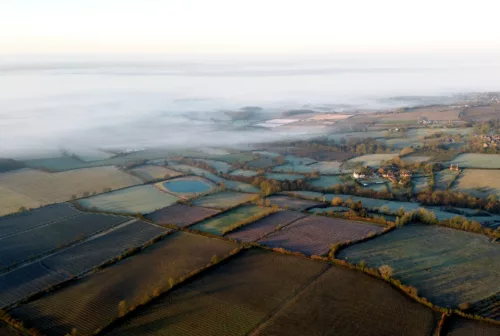 Meeting Place has always believed that there is an intrinsic link between the built environment and improving the lives of communities who are most in need. Sounds an awful lot like the Government's Levelling Up agenda, doesn't it?
With the flagship policy firmly back on the agenda for Rishi Sunak's new Conservative administration, November 2022 seemed like the perfect opportunity to bring together 4 senior councillors from very different local authorities across Kent to explore what Levelling Up means for them.
Our latest webinar, "From Coast to the countryside: What does Levelling Up look like for local authorities in Kent?" saw us joined by panellists, Cllr Ash Ashbee (Leader, Thanet DC), Cllr Rachel Carnac (Deputy Leader, Canterbury CC), Cllr Matthew Boughton (Leader, Tonbridge and Malling) and Cllr Hugo Pound (Cabinet Member for Housing and Planning, Tunbridge Wells BC).
Whilst the panellists had varying degrees of success in securing funding, they were united in their frustration that Central Government's agenda appears focussed on the north of England 'Red Wall' rather than the south-east, at the expense of the genuine deprivation that exists in every authority across Kent. The Levelling Up fund will commence in two rounds, Cllr Rachel Carnac mentioned how due to their local MP already supporting a bid in the first round it meant that her authority have now put two bids in for Herne Bay and Canterbury.
Across local authorities, the panellists were keen to see a more significant investment in the delivery of infrastructure and housing. This was a particularly important point for Cllr Ash Ashbee (who has led Thanet DC since the summer of last year) given the council's long history of attracting infrastructure projects. Although in agreement that the provision of affordable housing is key, there were different views on whose responsibility this was to deliver. Cllr Matthew Boughton from Tonbridge & Malling felt the responsibility for delivery lay with private developers, whereas Labour councillor Hugo Pound felt that local authorities can – and should – be more active in leading the way.
It was however acknowledged that resourcing at a local authority level was a critical issue. This is a recurring theme we have discussed at length in our role as organisers of the Hertfordshire Infrastructure and Development Board.
While it was acknowledged private developers need to make a profit, the panel discussed the changing perception of developers, and how they increasingly deliver social, economic and environmental benefits to an area.
Whilst we didn't get to delve too deeply into the subject of housing quality (perhaps one for a future webinar) it was clear that there was an appetite for this to be part of any levelling up plans.
The panel expressed how working across multiple regions would perhaps be more effective than having to bid against each other for funds. While much of the conversation has been around bids for funding, looking at priorities for investment is key. Working together, within local authorities, and across regions, and having open conversations with developers and communities about what is needed can only help deliver the Levelling Up needed.