From coal power to renewable energy storage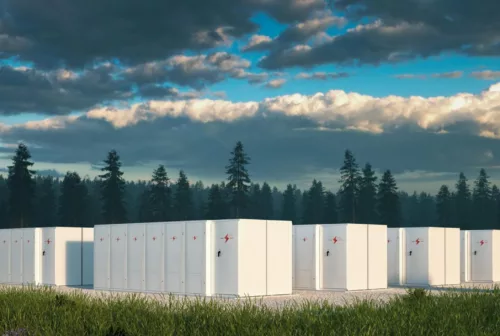 We supported Chatterley Energy Storage Limited in securing approval for forthcoming plans for a new energy storage facility near the former Chatterley Whitfield colliery in Staffordshire – which, once operational, will be capable of powering up to 140,000 homes.
Energy storage facilities use batteries to store excess electricity resulting from periods where the network is effectively over-supplied – a solution which helps to facilitate the use of more renewable sources whilst avoiding wastage in the network.
Given the public's lack of awareness of energy storage technology, our engagement focused on communicating the benefits the technology can bring. We contacted the local community via a letter drop and established a dedicated project website with all the relevant information on the scheme. A freephone number and email address were provided, for people to contact us and discuss the scheme further.
In addition to engaging with residents, we also proactively engaged with a range of political stakeholders to ensure that they were fully briefed on the plans and able to answer any questions they may receive from the public.
Meeting Place supported the applicant in the run-up to determination. A change in control at the council meant that the application would be determined by a new committee.
As such, we focused heavily on engagement with members, providing them with a bespoke graphically designed briefing document that laid out the benefits of the scheme and how it would help the council deliver on its own climate goals.
We also assisted by crafting a committee speech to ensure the key benefits of the proposals were clearly articulated to members.
The application was approved by Stoke-on-Trent City Council's Planning Committee in August 2023.