22% revenue boost and a brand-new board member!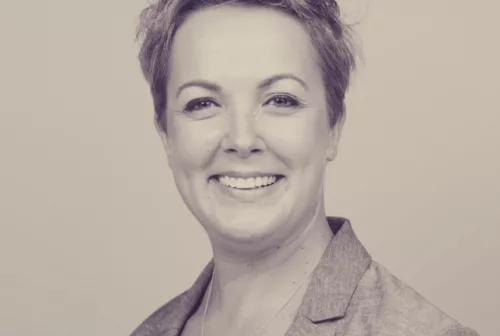 We're delighted to announce Helen Goral, Director Midlands & North, has joined our board of directors.
Helen has been a central figure in our record revenue growth since she joined in 2020. The news follows a 22% boost in our like-for-like revenues over the last financial year, supported by several new client wins and a growing team.
Commenting on her appointment to the board, Helen said: "It's been excellent to play a part in the recent period of growth across our teams and I'm delighted to have been invited to join the board having finished the financial year on a very strong footing.
"Whether we're gaining support for a new solar farm in Warwickshire, homes for first-time buyers in Leicestershire, establishing ESG strategies, or driving awareness through PR – we're on a mission to use the built environment as a force for good.
"Our recent hires, promotions and client wins mean we'll be able to do even more of this; expanding our presence and ambition to use the built environment as a catalyst for positive change; whether that's environmentally, socially or economically."
Nikki Davies, Meeting Place's Managing Director, comments: "The agency's passion and understanding of the built environment, as well as our drive to deliver results for clients, makes us one of the sector's fastest-growing communications agencies.
Meeting Place's rebrand at the start of the year reflected the evolution of the business towards offering a truly integrated service.
Its planning comms team utilise public affairs, social value and digital campaign experience in an effort to bring communities together to recognise the potential of the built environment.
And combining its sector knowledge with an integrated approach to PR, its public relations team will shape client campaigns to build awareness and understanding.
Nikki continues: "By investing in our team, developing their skills, and celebrating their successes, we have created an award-winning agency culture.
"In addition to our flexible, remote working policy, we provide staff with their own co-working budgets to encourage team collaboration, an approach which has delivered commercially for Meeting Place and culturally for our team.
"Impressed with her commitment and nous for the sector, we're delighted Helen has joined as a board member to support us on our mission and we can't wait to see what the next financial year brings."