St Paul's Carnival – bringing communities together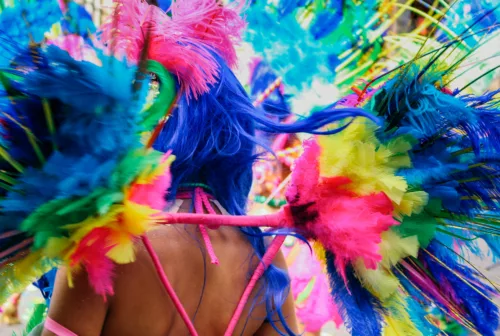 Having just moved to Bristol last August, I've never attended St Paul's Carnival, I heard about it from my friends who were born and raised here.
Initially created in the late 1960s to bring communities together and challenge negative stereotypes of the area, the event is now one of the major highlights of summer in Bristol.
Being relatively new to the city as well as working as a freelance journalist means I always have my ear to the ground in terms of community events. That's how I came across the St. Paul's Carnival Fringe Festival event Legends of Windrush: Human Library.
The theme for this year's carnival is 'Learning from Legends.'
With this in mind, we sat around tables and listened to personal accounts of the African and Caribbean communities' place in UK culture. The concept was a human library, learning local history through storytelling.
The speakers ranged from poets to authors to musicians, I ended up sitting and listening to Roma Taylor speak about her life. She chairs the Windrush Cymru Elders – a group of elders who promote understanding of ethnic minority elder concerns whilst marking the contributions of people of African descent.
It was a hugely insightful experience, it helped me to understand how attitudes have shifted and reformed through the years. I was particularly interested to hear about the history of the Tiger Bay area as a multi-cultural community in Cardiff.
The talks were accompanied by an amazingly delicious buffet of jerk chicken, puff-puff, plantain and fritters.
Events like this are hugely important, the audience was enthusiastic and engaged in asking questions and understanding each other's experiences and stories.
Based on what I've heard, this represents the ethos of St. Paul's Carnival, it's an opportunity to interconnect with people you might not otherwise interact with.
It's a celebration of the diversity of Bristol as well as a reflection of the power of cross-cultural collaboration.
Meeting Place is proud to work with the communities in St Paul's and pleased to be able to sponsor St Paul's Carnival. We look forward to celebrating the event in full on Saturday 1st July.