A leading place to thrive in the PR industry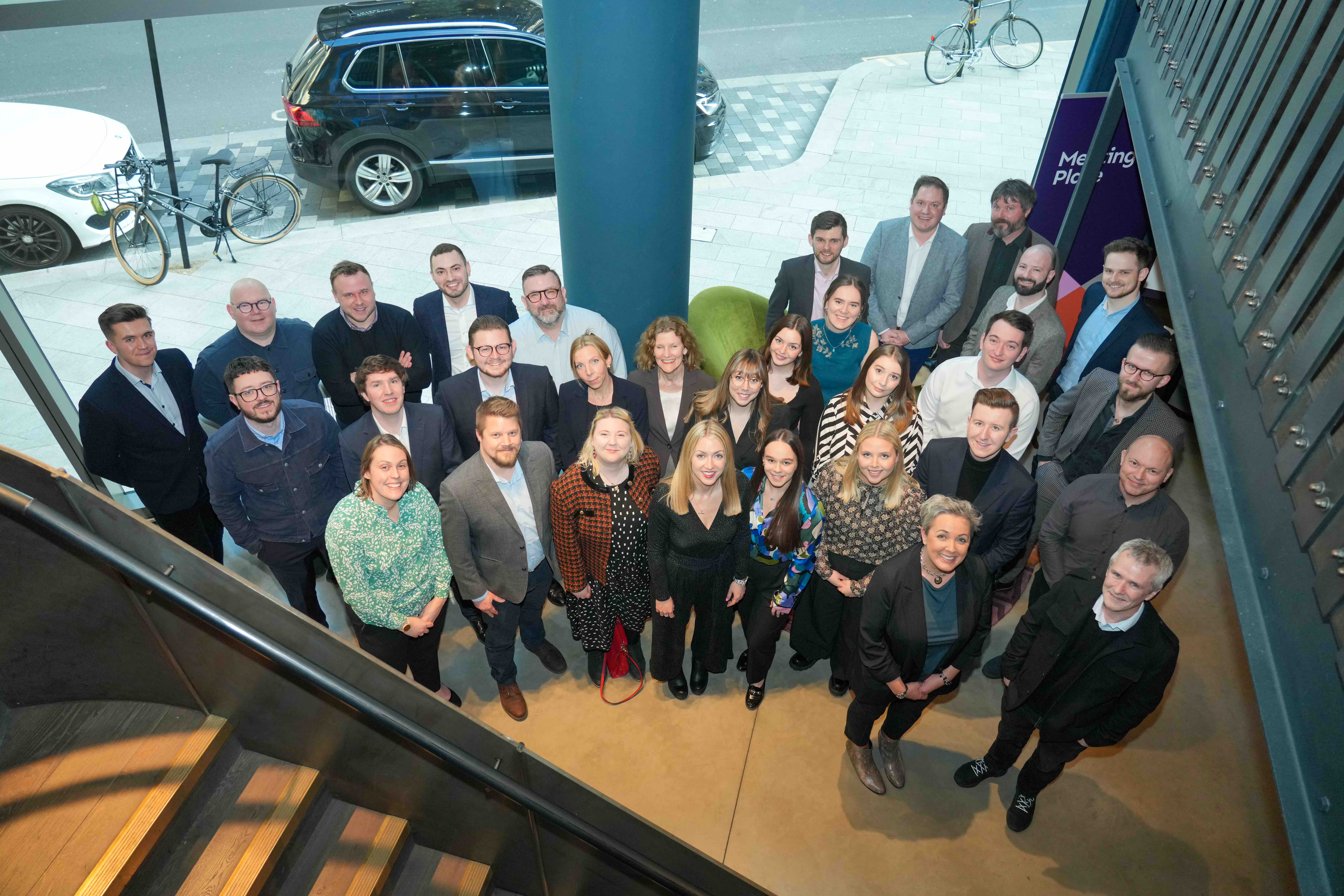 We're delighted to have been shortlisted as a PRCA Workplace Champion. It highlights agencies which go the extra mile to establish positive and inclusive working environments, as well as showcasing organisations that practice what they preach, leading by example to deliver equal opportunities and positive experiences.
The 2023 shortlisting marks a pivotal year for the Meeting Place team…
We have grown to become one of the built environment sector's most established agencies, with revenues rising 28% over the past six months and the headcount of our team increasing by over a third (2022 vs 2021).
However, with that rapid expansion and with workplace practices evolving, we recognised the business had the potential to deliver more positive impact.
Our refreshed values and identity more accurately reflect where we are as a business. Most importantly, it has empowered our teams to deliver impact through our client campaigns, exploring what good can be achieved from our work.
As a result, our streamlined vision is to ensure the built environment is used as a catalyst for positive change – whether economically, societally, or environmentally – with everything we do now underpinned by our new values:
Insight – We add value with our insights – born from our expertise and empathy.


Inclusivity – We go out of our way to ensure everyone's voice is heard.


Courage – We're brave enough to move forward using both our head and our heart.
These elements represent what we want to see in our team, how we work with our clients and how we operate as a business.
Some highlights of what we've put in place for our teams include:
Flexible working – We're fiercely proud of the flexible structure, which we celebrated during Work Life Week. Staff can choose earlier starts, later finishes, or even put flexible working days in place, to suit how and when they want to work.


Co-working allowance – To ensure 'office-less' doesn't create feelings of isolation, each member of Meeting Place is given an allowance to spend on co-working spaces and working lunches with colleagues.


Cost of living support – We put in place a tax-free fuel benefit for every single employee (£50 per month) – an immediate benefit which helped to cover increased costs over winter.


Clubs – We've implemented virtual exercise and culture club chats to promote wellbeing and team cohesion. We've even created a homemade pizza chat to fulfil our pizza oven obsession!


We listen – 94% of people who took our employee survey said they were proud to work at Meeting Place.


We train – Across the team, the business has invested a total of £18,500 into its people for our training programme this year, and a total of 126 hours – a significant increase on the levels of investment in 2022.


We stick true to our values – Prior to working with any client, we will run a background check to ensure they are in line with our company ethos and will allow our staff to opt-out of working on the project if it does not align with their values.
Through 17 years of implementing these values, we're confident that we are already a great place to work, but also one which recognises it is always on a journey to listen to our staff, nurture our clients, recruit a diverse talent base and grow our staff with our business.
Put simply, we exist to ensure the built environment is used as a force for good.
You don't have to love pizza, but if you align with these values and you're on the lookout for the next step in your career, then click here to look at our current opportunities..