Attleborough, Norfolk
Homes England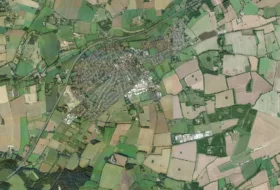 Scheme
This sustainable urban extension will deliver 4,000 new homes, a link road and other strategic infrastructure, two primary schools, local and neighbourhood centres, community facilities and vast public open spaces for Norfolk.
Strategy
We are delivering a programme of political and community engagement to establish a vision for the first phase of the development, followed by extensive engagement to assist the progression of a site wide design code and structuring plan, in addition to forthcoming detailed planning applications.
This has included the creation of comprehensive and truly accessible communications and engagement strategies that have been highly commended by Homes England and are considered to be the best they have seen; regular meetings with elected representatives from various levels of governance; the creation of the most accessible web portal on a Homes England project; press liaison, a market stall event and continued meaningful dialogue with key local stakeholder groups.
Homes England is working with us on a social value programme which will distil and communicate the environmental, social and economic impacts of the project on the wider area. By utilising a mixture of organic and paid social media content we are reaching communities who are often left out of traditional public consultations.
These campaigns are tailored to certain demographics and locations with the view to tapping into those who are most likely to support the scheme.
Outcome
Meeting Place continues to maintain a working knowledge of the Homes England organisational hierarchy, consistently working with, through and alongside the planning and enabling, communications, capital projects and land disposals teams at Homes England to deliver on the key strategic objectives identified as part of the proposed development of the Attleborough sustainable urban extension.
Cited by Homes England as the most accessible web portal for any of their projects