East Hanningfield, Essex
Cell Energy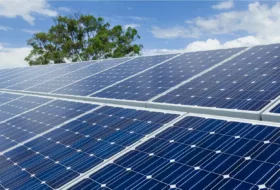 Scheme
Cell Energy's plans at East Hanningfield is set to deliver enough green energy to power 12,500 homes.
Strategy
As the consultation for this project took place during the height of the Covid-19 pandemic, key to the success was accessible and engaging digital methods.
Virtual meetings took place with key local stakeholders to further understand their thoughts on the proposals and answer any questions they may have about the application.
Over 1,300 households were invited to view the plans on our dedicated project website – through which a total of 118 people left feedback, with a majority being in favour of the plans.
With an awareness of the issues of digital exclusion, we also ensured that all materials were available in hard copy in the event that these were required.
Outcome
After a number of revisions since the application was submitted, Chelmsford Planning Committee approved the plans.
Enough solar energy to power 12,500 homes.