Churchover, Rugby
Canadian Solar and Climate Energy Renewables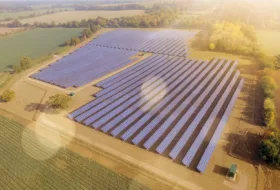 Scheme
A consortium of developers proposed a 27 MW solar farm to the north of Rugby, part of which was on Green Belt land.
Strategy
With the consultation originally due to begin in March 2020, Covid-19 lockdown meant a revised strategy had to be created in a quick and timely manner. Face-to-face consultation was cancelled in line with government guidelines, and the team at Meeting Place immediately engaged with stakeholders and the parish councils to ensure an inclusive engagement strategy could still be delivered.
A newsletter was sent to the villages in the vicinity of the proposed solar farm informing them of the plans, and a dedicated website was also created in order for people to view the information in further detail. A freephone number and email address was also provided as well as the option to feedback via hardcopy to a freepost address, ensuring that the consultation was as robust and inclusive as possible given the Covid-19 restrictions.
The Meeting Place team supported the applicant through the committee preparation, with a graphically designed briefing document that was tailored to members and sent to the committee. A committee speech was also prepared for the applicant to deliver at the meeting, ensuring key benefits of the scheme were clearly articulated.
Outcome
The application was approved by Rugby Borough Council planning committee and is currently in the construction phase with a view to delivering green energy in the near future.
6,900 homes worth of renewable energy generated

1.9km of new hedgerows planted

£75,000 Community Benefit Fund to help support local green projects