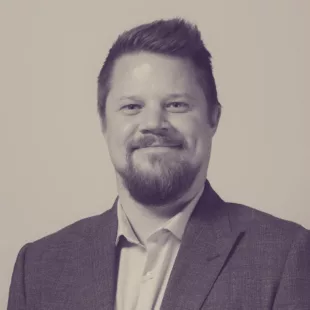 Mitchell Du-Venage
Financial Controller
In the role of Financial Controller, Mitch is responsible for all things finance on the day to day and strategic future of Meeting Place, supporting the Senior Leadership in making decisions that will shape the future of the business.
Mitch qualified as a Chartered Accountant in South Africa, having completed his Accounting studies at the University of Fort Hare. Mitch has been in the finance space since 2007, having spent time as an auditor, lecturer of financial management and tax, CEO support manager and corporate finance manager over the years. All of these have led Mitch to his passion for small business growth and hopes to take Meeting Place to the next level.
Mitch has a passion for beer, having opened his own brewery with a friend in Bristol, what started out as two guys in a shed is now a fully-fledged brewery and taproom. When not on the grind, Mitch is an avid squash player and dog dad and is usually found in the rain or shine walking Mac in a local Bristol park.
Contact Mitchell
We're the Meeting Place

of deep knowledge
and creative thinking.
And we want to

hear from you.
Speak to our team on
0117 428 6873