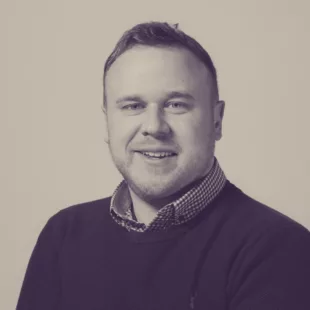 Joel Fayers
Director Eastern
Joel heads up the Eastern region at Meeting Place and also sits on the company board. Prior to working in planning communications, Joel worked for a senior Member of Parliament as well as the Conservative Party where he ran various local government elections in Uttlesford and Chelmsford.
Joel has a range of experience of working on different projects and sectors across the East of England. He has supported clients such as the majority of large housebuilders, Addington Capital, Hill, Homes England, Thakeham, Longfellow Real Estate, Endurance and PGEL on projects across the region including strategic sites, life sciences, renewable energy projects, a major town centre regeneration scheme in Harlow, a £350 million energy-from-waste facility in Peterborough and a new hospital in Bury St Edmunds as part of the government's New Hospital Programme.
Outside of work, Joel sits on the Eastern Board of LandAid, a charity focussing on helping young people who find themselves homeless. He is also a Parish Councillor in West Bergholt, a village just outside Colchester, Essex.
With a young family, time is a precious commodity but in his free time, Joel can be found trying to pretend he knows what he's doing gardening or watching his beloved Spurs and trying to justify the cost of a season ticket.
Contact Joel
We're the Meeting Place

of deep knowledge
and creative thinking.
And we want to

hear from you.
Speak to our team on
0117 428 6873