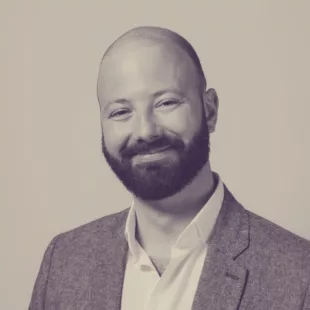 Freddie Palmer
Senior Account Director
Freddie leads our engagement work across the South West. His local government, political campaigning and private communications consultancy experience allows him to de-risk projects by helping clients successfully work with communities and other stakeholders.
Since graduating with a law degree, Freddie has worked on some of the country's most significant development projects. He is constantly scrutinising how the industry can do more and is an avid proponent of using digital tools to make engagement more inclusive. He is also increasingly helping clients to refine, define and articulate the social value their projects can deliver to help reveal the true benefits of development.
Freddie is a proud Devon-boy now posing as a Bristolian. When not devising and delivering dial-shifting engagement and communication strategies he's often found attempting to turn heads on his productive allotment or studying wine.
Contact Freddie
We're the Meeting Place

of deep knowledge
and creative thinking.
And we want to

hear from you.
Speak to our team on
0117 428 6873