The top five watchouts facing local authorities as they look ahead to unitary status.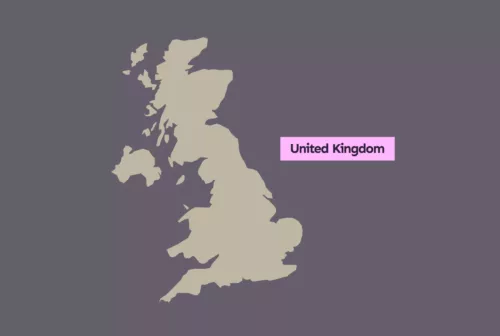 Unitary authorities are steadily becoming a common feature across our local government landscape.
Since 2009, 14 new unitary councils formed and a further 4 are due to come into play next April, including in Somerset. Further proposals for new "super councils" and reorganisation are being mooted in counties such as County Durham, Lincolnshire and Warwickshire.
With councils experiencing ever-increasing budgetary pressures, the often-fragmented provision of key services between 'two-tier' councils is now viewed – certainly in Whitehall – as an impediment to future growth and efficiency.
Growth deals and devolution remain hallmarks of the government's strategy for Levelling Up, with their whitepaper overtly proposing the creation of "single accountable institutions" at the county level with the reward of billions of Levelling Up investment on offer for the authorities that change to this model.
Politically contentious talk of reorganisation is frequently seen across our counties, boroughs and districts in places where unitary authorities are yet to be created but are now firmly on the agenda – either to the delight or dismay of elected members.
As a former Councillor in North Northamptonshire, I've had the opportunity to witness first-hand the enormous change that the unitary process brings, but also the opportunities it can present.
With more local authorities looking ahead to their new unitary status in April 2023, here are the top 5 challenges and opportunities to be aware of:
Safe and legal: especially during the shadow period, this represents the primary objective as the various constituent councils merge their budgets and services together to ensure they can deliver statutory duties from the outset. Less essential transformation work during the merger of councils inevitably takes a back seat until finances are stabilised and statutory services are aligned and operational.


Staff impact: there are many brilliant officers working across the diverse world of local government. Any reorganisation will cause upheaval and concern, so it is important the council's staff are updated on a regular basis. Staff from all the legacy councils will usually be transferred (or TUPEd) over to the new authority. Inevitably, this will result in some officers deciding to retire or seek new opportunities. Recruitment and retention for specialist roles such as planning officers is an ongoing challenge nationally – retaining such staff and providing an attractive working environment will ensure that workloads remain well managed with end users continuing to experience good service levels.
Planning context: when considering opportunities for development and the built environment, it is important to look at the extent to which local authorities have already been working together, especially in areas such as planning. For example, the councils of North Northamptonshire worked together for many years preceding reorganisation to coordinate strategic planning.With local teams already working together, mergers will inevitably be more seamless. And be sure to consider what Growth Deal opportunities your council can benefit from.

The working assumption in devolution whitepapers remains the same – bigger is better, less is more and the reward for councils that reorganise are emerging Growth Deals for regions and counties.


Retaining localism: without careful consideration to protecting localism, the move to a larger unitary could result in decision-making becoming too remote big to adequately listen to hyper-local concerns and issues. It is interesting to see the different models used by various unitary authorities to retain localism. In North Northamptonshire, Executive Advisory Panels were created by the Council's new constitution. Here, groups of cross-party councillors advise and comment on key policy areas to help shape them before decisions are made.

As part of the business plan for the new Somerset Council, "Local Community Networks" orLCNs are proposed to provide communities the opportunity to influence policies and decisions to avoid power becoming too centralised. The above are just two examples that can help support new unitary councils to balance the huge increase in scale with the needs and views of the residents they serve at a localised level.


What to share, what to lose, what to transform: once the Safe and Legal work has been finalised, there are many more decisions to consider. Unitary authorities are responsible for all council services, from Highways and the Environment to Planning and Social Care. Councillors could decide to share services with a neighbouring authority to deliver greater bargaining power or alternatively could choose a smaller scope to keep service contracts very localised. There are also opportunities to devolve services to Town and Parish Councils.
In conclusion, communication is key: many residents say that their only real interaction with their council is usually when their bins are emptied. It is important that essential services are still delivered by a new unitary authority at or above the standard people have become accustomed to from predecessor councils, ideally so people don't really notice any difference except perhaps a different name or logo.

Keeping residents updated is vital. Explaining in layman's terms what changes mean along with promoting the benefits will all help to bring people along the reorganisation "journey" and ensure that residents feel part of the process.

Please get in touch with us if you would like to discuss and navigate your way through the ever-changing local government landscape.