Ten years on from city status, Chelmsford's development pipeline remains resilient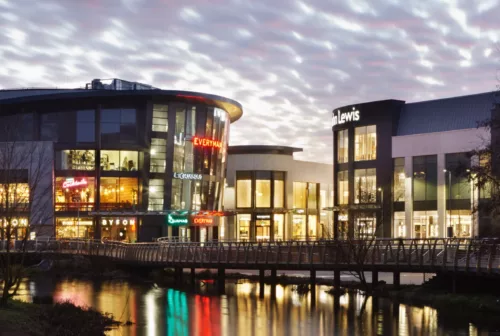 Chelmsford has seen rapid growth over the last decade since becoming a city in 2012, and there are no signs of this momentum slowing down anytime soon if its pipeline development projects come to fruition.
I attended the 'Invest in Chelmsford' event, which included a panel of speakers including Leader, Cllr Robinson, Portfolio Holder for Connected Chelmsford, Cllr Marie Goldman, as well as the Chief Executive, Nick Eveleigh, to name a few.
The discussions focussed on how Chelmsford can remain a pro-growth authority and at the same time challenge developers to build sustainably and 'in the right places.' There were nine exciting growth opportunities listed during the presentation which included:
East of Chelmsford.
Shire Hall.
Waterloo Lane Car Park.
Rectory Lane West Car Park.
Great Leighs.
Whilst these were seen as immediate opportunities, it was hinted that there were others in the pipeline, to help sustain the level of growth across Chelmsford which will provide residents with services and amenities in the years to come.
What was clear from the speakers was the emphasis they put towards delivering social value and sustainable, connected communities. As Cllr Goldman stated, "it's about creating a city and growing a city, where people want to spend time in, it's not just about the buildings."
Some of the initiatives covered circular economies and how this can encourage growth, and more importantly, 15-minute neighbourhoods. This is a concept where all amenities and services are located within a 15-minute radius, so amenities are easily accessible via walking or cycling in an attempt to reduce car usage within newer developments.
This idea is on the rise and can be found in some new developments that are coming forward, albeit on a larger scale.
As Chelmsford continues to grow, we can expect the discussions to continue surrounding 15-minute neighbourhoods and how Chelmsford can continue to be a vibrant place to live, work and relax, whilst retaining its heritage.
Chelmsford is a pro-growth authority, it just needs to be in the right places

Cllr Stephen Robinson
If you're interested in hearing about our experience in Chelmsford and how we can help, then please do get in touch.