How the recent political circus will play out in the built environment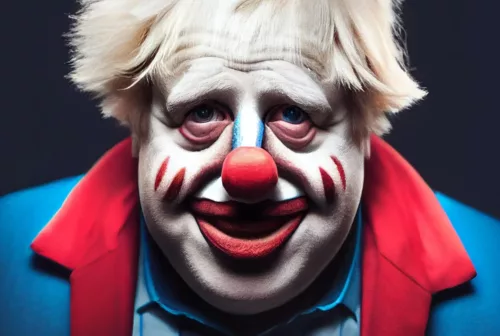 After Liz Truss's tumultuous 49 days as Prime Minister, you'd be forgiven for thinking Westminster had calmed down.
No such luck for Rishi Sunak…
Boris Johnson made news last week having moved a by-election in Uxbridge following the findings of the Parliamentary Standards Committee. Compounded by Nadine Dorries MP decision to stand down and triggering Nigel Adams MP to resign, the move has created a trio of electoral tests for the Government.
It should be noted that as of writing Nadine Dorries is still yet to tender her resignation formally, thereby delaying the potential date for all three by-elections.
As the parliamentary circus plays out, the background business of candidate selection now begins. This raises a question, to what extent do these parliamentary by-elections have an effect on our local engagement efforts?
There is an obvious and immediate answer…
New politicians + new stakeholders = more engagement. And so the cycle continues.
One example that comes to mind is in Uxbridge, where Danny Beales is standing for Labour. An experienced Councillor who has effectively steered regeneration at Camden for many years now will be a keenly felt loss for local government and the sector.
However, see enough of these contests and the patterns begin to tell you something interesting about the parties and their priorities.
The decision by the Conservative Party to keep Paul Scully AM off the shortlist for the London Mayoralty is an interesting one, and it currently tells us a number of things about the Conservative Party in London that, in a little-known field, the one candidate that had the most recognition was not seen to represent the Conservative's best chance for success. Was it that the Minister for London was not good enough to do the job, or is the risk of a further by-election simply a bridge too far for the Prime Minister?
Ultimately it suggests that in our current era of "culture war" politics, the London Mayoralty is secondary to the job of persuading voters outside the M25.
As for Labour, the recent refusal of the party to put Jamie Driscoll, the sitting Mayor of North Tyne, on the very same mayoral shortlist has caused a bit of an uproar. For those who scrutinised the Corbyn era in any great depth, this may seem like less of an outrage and simply the tables being turned. However, it says more than that.
Before the '97 election and despite a generous poll lead, Roy Jenkins described Tony Blair as, "like a man carrying a priceless Ming vase across a highly polished floor".
Keir Starmer now finds himself in a similar situation. The level of scrutiny faced by prospective Labour candidates will be higher than ever, both internally and externally. A candidate who is outspoken and jeopardises Labour's efforts to persuade the public is an indulgence the party can ill afford. This does not explain the particulars of why Jamie Driscoll didn't get renominated, but it does help us understand the context.
What does this mean for the built environment, I hear you all asking.
Frustratingly, many of the sector's issues will be relegated to the dichotomy of pro or anti-development. As we saw in Chesham and Amersham, a by-election is no friend to a nuanced discussion about housing delivery.
With the addition of candidates outside of the mainstream, see Laurence Fox in Uxbridge, the debate becomes even less focused. Instead, issues become polarised and "culture wars" politics obscures the meaningful discussions our politicians need to be having.
On the other hand, if experienced Councillors (like Councillor Beales in Uxbridge) do become more prevalent in Parliament, we might see a new Government with a keener emphasis on housing delivery and social housing.
In short, the candidates matter because they create the context for where our stakeholders operate.
Councils will forestall a local plan because they fear the wider electoral consequences and difficult conversations with residents about service reprovision may hold up strategic Joint Ventures. London is as much subject to these forces as elsewhere. Particularly as many of the political parties draw candidates from the capital to represent seats further afield.
Yes, many of us enthusiastic punters enjoy the political circus, but over the horizon, we can see how these electoral tremors will affect the priorities of future decision-makers and councils towards the built environment for years to come…