From 'Permacrisis' to 'Partygate' – what 2022 can teach us about the role of PR in a time of crisis.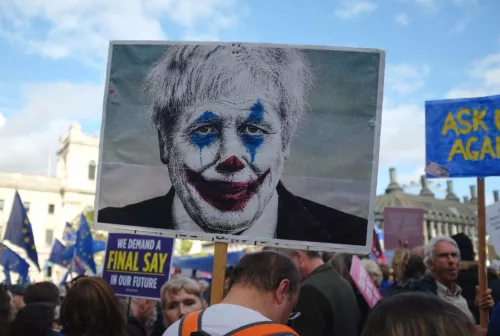 With 'Permacrisis' announced as the Collins Dictionary word of the year, you would believe PR teams would be reaping the benefits of a slew of reputation management retainers in 2022.
However, with rampant inflation and a recession on the cards, companies often feel the need to pull the plug on marketing investment during times of uncertainty. It is now vitally important for the PR industry to convince clients that investment in public relations isn't just a 'nice-to-have' expense they can cut from the bottom line.
It would be remiss for the C-suite to forget it was their PR teams who worked tirelessly to support, reassure, and communicate effectively with customers during the pandemic – turning on a sixpence to keep their brand relevant, despite the constantly shifting situation.
Although the Covid pandemic wasn't the first long-term crisis PRs have helped brands through, it demonstrated the critical importance of comms with clout and how cost-effectively and adeptly PR teams can deliver during a crisis.
Facing down the barrel of a global recession, those teams are best placed to navigate these choppy waters once again.
Done well, it is the most cost-effective way to reach audiences, delivering hard-hitting content across owned and earned channels, whilst strengthening both customer and stakeholder relationships and trust.
A third of consumers say they would switch to another brand because it reacted compassionately to the pandemic, but more concerningly, three-quarters said they would lose trust in a brand completely if they felt it put profits over people.
With global issues being played out in people's homes across the UK – from the impact of pandemic recovery, the war in Ukraine and the cost-of-living crisis – brands which take a stand, solve problems, reassure and care about the public will be more resillient and emerge stronger on the other side.
From greenwashing ESG commitments and windfall taxes to corporate paybacks for government intervention support, consumer scrutiny and scepticism is more finely tuned than ever.
For fear of falling foul of the moral zeitgeist, it will be the job of PRs to effectively communicate this urgent need to their clients and the C-suite, demonstrating how transparent comms can cut through the noise and steady the tiller through these uncertain times.