Flurry of new wins for Meeting Place as built environment agency ends 2022 on a high.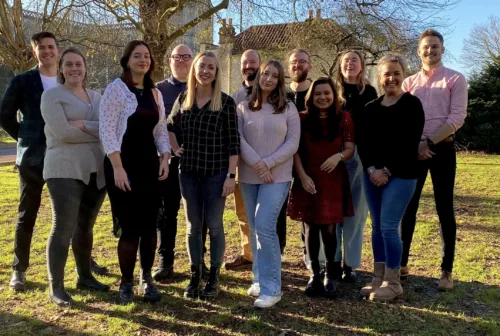 We have reported a 28% boost in like-for-like revenues over the last half a year following several new client wins. Having delivered record revenues across all regional offices, the agency's headcount has also grown from 26 to 37 over the last 12 months, which will enable its expanded teams to eye up further growth as it heads into 2023. New wins include securing work with Regal London, Longfellow Real Estate and Parker Strategic Land, which will see Meeting Place's teams deliver a range of comms consultancy services for clients across public affairs and public relations, delivering social value and building support for new development.
Having recently bolstered its public relations, digital and design offering, Meeting Place's expanded teams will be central to the company's growth targets across its core services, assisting the business on its mission to ensure development is used as a catalyst of positive change. Nikki Davies, Meeting Place's Managing Director, said: "We're thrilled with the range and sheer calibre of some of our recent client and project wins – underpinning our ability to deliver return on investment and impactful comms for clients, despite the economic uncertainty. The team's passion and understanding of the built environment, as well as our drive to deliver results for clients, makes us one of the fastest-growing communications agencies in the sector.
By investing in our team, developing their skills, and celebrating their successes, we have created an award-winning company culture. In addition to our flexible, remote working policy, we provide staff with their own co-working budgets to encourage team collaboration, an approach which has delivered commercially for Meeting Place and culturally for our team.
"We're still seeing a lot of confidence across the built environment, with our expanded breadth of services allowing us to take a holistic view on client needs. With that greater capacity and capability, we can deliver a truly integrated approach for projects and deliver positive outcomes for clients and communities alike. "Despite the economic outlook, it's excellent to be ending the year on a high, with record revenues and project wins. We can't wait to see what 2023 brings."