The Dolphin, Poole
Legal & General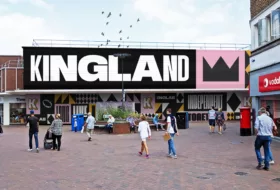 Scheme
Our PR team worked closely with L&G to help the LGIM Real Assets arm produce a report for its investors detailing the place-based impact of its asset, The Dolphin, Community and Shopping Destination in Poole.
The destination delivers a broad range of social, economic and environmental impact for the community, including the UK's first outpatient assessment clinic and the rejuvenation of Kingland high street – which is now an eclectic retail mix, supporting local start-ups.
Strategy
With the destination moving away from predominantly traditional retail-led use, into a mixed-use asset for the community, we wanted to effectively communicate the various ways The Dolphin delivers intentional impact and how this approach can influence the operation of other assets across L&G.
Informed by L&G's wider social impact toolkit, Meeting Place supported LGIM to draft and design the social impact document, taking an asset-level view to highlight the interventions undertaken to address the social priorities of Poole's community. By conducting interviews with key stakeholders and tenants, we were able to tell the human story of the asset's impact, backed up by key figures to demonstrate the extent to which the benefits have been delivered.
Outcome
The resulting report provides a powerful human-led overview of The Dolphin's impact in Poole and the wider area, demonstrated by the real-life tangible outcomes generated for the local community.
L&G secured impressive international coverage for the project, including a feature on The One Show and an article in the New York Times - links to articles below.
Related links
Exploring how The Dolphin supports local start-ups

A human-led perspective demonstrating its impact in Poole