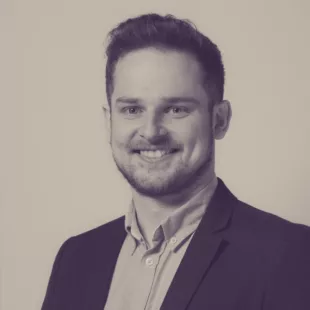 Tom Lewis
Senior Account Executive
As a Senior Account Executive, the majority of Tom's work is research based, focusing on supporting clients and communities through new development. Tom's work is predominantly focused in the South West supporting projects from Worcestershire to Devon.
Tom graduated from the University of Cardiff with an MSc in Politics and Public Policy. Having spent many years as a manager in the hospitality sector, Tom has experience of managing large, multi-faceted projects to completion as well as spending a great deal of time interacting with customers directly.
Tom is based in Cardiff and has lived his whole life in South Wales and the South West of the UK. Tom enjoys visiting friends and family across the country, which he juggles with holding a season ticket at his hometown football club, Torquay United.
Contact Tom
We're the Meeting Place

of deep knowledge
and creative thinking.
And we want to

hear from you.
Speak to our team on
0117 428 6873