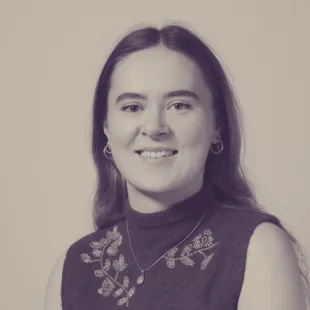 Rachel Stratton
Senior PR Account Executive
Rachel supports clients across all aspects of PR and content delivery, producing high-quality copywriting across a range of formats and working closely with colleagues to deliver strategic campaign outcomes.
Having graduated from the University of Sheffield with a BSc in Chemistry and MSc in Science Communication, Rachel is able to communicate complex ideas and distil data-driven concepts to the lay reader and consumer. Additionally, her passion for art and sustainable fashion encourages her to bring elements of creativity to her work.
Outside work, Rachel volunteers for a local Bristol charity supporting refugees and asylum seekers assisting the organisation with its social media strategy and content creation. When Rachel isn't playing hockey, painting or drawing in her spare time, she can usually be found somewhere on Bristol Harbourside, seeking out some chips or a pint.
Contact Rachel
We're the Meeting Place

of deep knowledge
and creative thinking.
And we want to

hear from you.
Speak to our team on
0117 428 6873