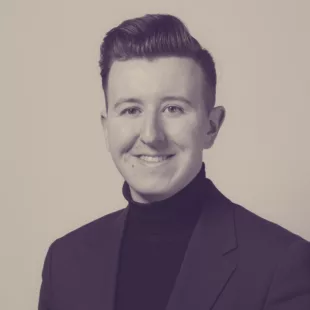 Morgan Derbyshire
Senior Account Executive
In his role as a Senior Account Executive, Morgan provides research and support activities on range of client and project work within the Eastern team.
Morgan started his career training to be an accountant, after qualifying he moved into politics working first in Parliament for his local MP and then as a campaign manager for several MPs across Hertfordshire. As a campaign manager Morgan ran many election campaigns including 2019 General Election in North East Hertfordshire and the 2021 and 2022 local elections across several authorities in Hertfordshire.
Outside of work, Morgan is deeply involved in local politics, serving as a District Councillor on North Hertfordshire District Council, where he serves as Deputy Leader of the Conservative Group and sits on several committees such as the Finance and Planning Control Committees. Morgan is also involved in his local Rotary Club, which carries out several events to raise money to support those struggling most in society.
Contact Morgan
We're the Meeting Place

of deep knowledge
and creative thinking.
And we want to

hear from you.
Speak to our team on
0117 428 6873