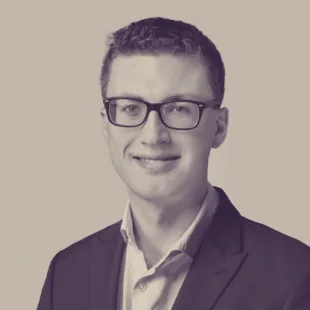 Jacob Jefferson
Account Executive
Jacob plays an important role supporting the London & the South East regional team with a variety of research-based duties. The majority of Jacob's work is focussed on supporting clients throughout the planning process, providing political advice and identifying important stakeholders to mobilise support for new developments.
Jacob graduated from the University of Warwick in 2021 with a degree in History. Following this he served a year's term as Vice President of Warwick University Students' Union. There he worked extensively with the university on a range of political issues, including being a member of the university's planning committees, providing a student voice on the campus masterplan and a wide range of capital projects, particularly on sustainability.
He has been heavily involved in the Conservative Party in Warwickshire and continues to be involved in Hertfordshire, intending to stand as a Borough Council candidate in Hertsmere. He is Campaigns Officer for Arsenal Football Club's LGBT Supporters Club, representing their members and working with the club to ensure football is a welcoming place for all.
Contact Jacob
We're the Meeting Place

of deep knowledge
and creative thinking.
And we want to

hear from you.
Speak to our team on
0117 428 6873