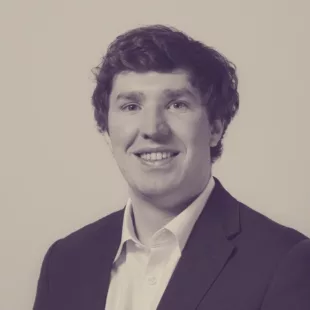 Daniel Barry
Account Director
With more than five years' experience at Meeting Place Daniel has worked closely with a number of local authorities across London & the South East, housing associations and developers to deliver communications programmes on a wide range of complex issues within the built environment. Within his time at Meeting Place, Daniel has been project and client lead on a range of high-profile proposals and has been integral to strategies which successfully engaged with local communities and key local political stakeholders.
Prior to joining Meeting Place, Daniel worked with a political party in his native Northern Ireland as part of the press and communications in the lead up to the 2017 Assembly and General Elections. Outside of work, Daniel enjoys rugby, golf and football and has also volunteered with Habitat for Humanity. He is hoping to go to Cambodia with them to build homes in the near future.
Contact Daniel
We're the Meeting Place

of deep knowledge
and creative thinking.
And we want to

hear from you.
Speak to our team on
0117 428 6873