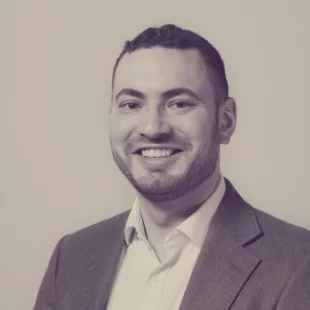 Chris Criscione
Senior Account Director
Having headed up development communications and group public relations for a regional housebuilder, Chris uses his vast industry and political experience to advise a range of private and public sector clients, and to execute innovative stakeholder engagement campaigns across the East of England.
Chris has significant experience of a range of development projects, including urban regeneration, strategic green belt release, new garden communities and urban extensions, as well as development in rural areas. Clients include Homes England, Bloor Homes, the Hertfordshire Growth Board, Pigeon Investment Management and more.
Elected in 2019, Chris is a councillor and former leader of the opposition at a District Council. He sits on a £300m property investment board, local charitable trust and is a member of the Conservative Rural Forum. In his spare time, Chris enjoys spending time with his family, country pursuits, freemasonry and Cuban cigars: an eclectic combination that has developed him an allergy to any meaningful form of physical exercise.
Contact Chris
We're the Meeting Place

of deep knowledge
and creative thinking.
And we want to

hear from you.
Speak to our team on
0117 428 6873