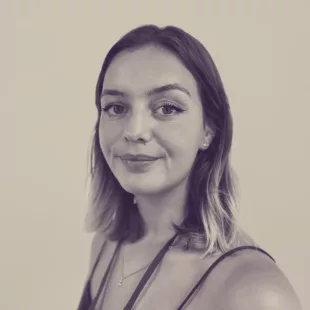 Abi Oldfield
PR Account Executive
In her position as a PR Account Executive, Abi plays an important role in delivering a range of successful comms campaigns for clients.
Abi has worked towards developing a career in Public Relations since graduating from the University of Bath Spa with a degree in English Literature and Media Communications.
In her previous role, Abi supported clients with product launch events, as well as managing social media channels for a range of clients.
Abi is passionate about all things art and music, and can usually be found at a pottery wheel, on the sofa with a knitting project, or at a gig in Bristol.
Contact Abi
We're the Meeting Place

of deep knowledge
and creative thinking.
And we want to

hear from you.
Speak to our team on
0117 428 6873