Transforming local leadership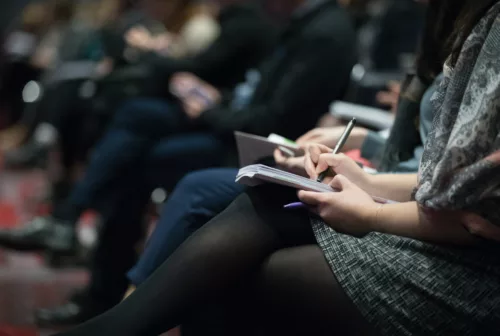 When I was first elected as a local Councillor over twelve years ago, the word "engagement" between development partners and Councillors was seldom used. Indeed, my induction training at the time actively discouraged any form of communication between the two, with the proposed mechanism to be either Planning Committee or through council officers. However, fast forward to today and it is almost polar opposite for most authorities and as local leaders if you don't now engage with the sector. Even more so, you aren't seen as standing up for your local residents and the communities you represent.
With so many reforms from Government, particularly around planning reform and devolution of powers, the role of a Councillor has also changed. Gone are the days of the odd piece of casework or reporting a pothole, albeit these still take up most of the time! The role of place shaping has come to the front of the jobs list and effective local leadership plays the crucial role in this process.
Whether you are the Leader of the Council or a backbencher, local leaders at all levels are now at the forefront of decision making, policy implementation and fostering collaboration among various stakeholders to create a positive impact on the local area. One of the key aspects of effective leadership is engaging with development partners to carefully mould the local landscape, ensuring it aligns with your local priorities but also with the community in terms of what the areas needs, values and aspires to have.
The role of local leaders
Local leaders have the unique ability to support and bridge the gap between development interests and community concerns, of course engaging with developers in a transparent and collaborative manner helps strike a balance between economic growth and preserving the distinct character of our local areas. Engaging with developers early in the planning process works to benefit both parties understanding of local needs and how they can also enhance the overall quality of life for existing and new residents.
For a good working example of how relationships have changed you need to only look at how local government in Hertfordshire engages with the private sector. Through the fostering of a business-friendly environment, leaders there are already attracting investment that stimulates the local economy; supporting both existing businesses and encouraging new ventures, whilst taking their local business community along with them on proposed development plans resulting in millions of pounds of investment into their county.
The recent announcement to abolish LEPs after being pledged at the Spring Budget should not come as a surprise or concern for the private sector. The view across the country is that some did work well but many others failed to really energise the local economy. If anything this should give local leaders the opportunity to now turbo-charge their relationships and engagement in enhancing economic growth.
The power of communication
Open communication between local leaders and developers will be a key component to lead to success. Leaders should establish channels for dialogue where developers can share their ideas and plans, while also giving residents the opportunity to voice their opinions and concerns. This two-way communication fosters a sense of ownership and inclusivity, as community members feel heard and valued in the decision-making process. Transparent communication also helps prevent misunderstandings and misconceptions, leading to smoother project execution especially in the age where being pro- development is harder than ever.
On a local level, the ward I represented was a collection of small to medium sized villages where any form of development could be contentious. Only by working with developers in terms of the local design, need for improvements to the village hall and community space, did the proposals have a much easier run through the local community and ultimately the planning process.
Of course, the onus isn't just on elected members. The developers also need to be proactive in properly engaging with key stakeholders. The challenge over the last few years is that a number of development projects across the country have not delivered the infrastructure and benefits promised to local residents which often causes frustration with the local community, so now more than ever local members are being held accountable for these failures in the past.
Nevertheless, there is a way to secure positive development which is through effective communication, so projects truly deliver quality design housing, affordable housing and public spaces that cater to a variety of interests and abilities.
In conclusion, effective local leadership is now no longer a choice if you wish to keep on the side of your local residents and community:, you must be an active leader in the process of shaping and developing your local area. Leaders who engage with developers in a collaborative, transparent, and inclusive manner can create a harmonious balance between economic growth, environmental sustainability, and community well-being. Through open communication, sustainable practices, economic considerations, and inclusivity, local leaders have the power to foster a vibrant and thriving local area that resonates with the aspirations of its residents to create a place to be proud of.