The future of Hertsmere's Local Plan – can they avoid past pitfalls?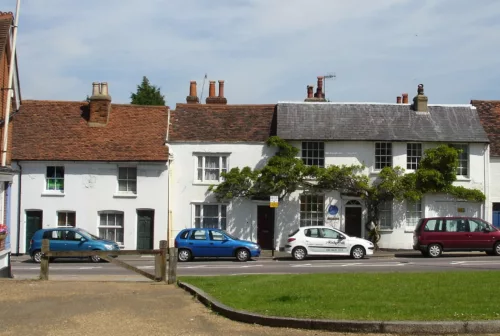 Just nine months after withdrawing their Local Plan, due to a backlash from residents, Hertsmere Borough Council started a new call for sites for a revised Local Plan on October 27th.
This may not look particularly remarkable at first, due to the government's deadline of December 2023 fast approaching for councils to have up-to-date Local Plans. But it is not entirely clear how this plan will avoid what led to the downfall of the previous iteration.
As a lifelong resident of Hertsmere, member of the Conservative Association and potential local election candidate, I've been able to gain a unique insight into how the Plan might progress alongside potential political developments across the Borough, as well as how past pitfalls could be avoided.
The draft Local Plan – issued in 2021, with plans for 12,000 new homes mostly on the Green Belt – was met with unprecedented opposition by residents with over 18,000 responses during the consultation period. Much of this opposition on a party-political level was brought forward by the Liberal Democrats, however local community groups also led opposition like Save Hertsmere and Campaign for Colney, which claim to have organised most of the negative responses during the consultation.
The Conservative-run council were accused of being party political by scrapping the plan, in fear of being voted out of office at next year's Local Elections by all those opposing plans, about one-third of the turnout at the last Borough local elections.
This is a very high number, which the council were quite rightly wary of, but it does still leave two-thirds of that turnout who did not send in opposition to the Plan. That is not to say that there are 35,000 YIMBY enthusiasts out there in Hertsmere but it does show that there are opportunities -even in what may seem like an immensely hostile environment to development – to engage residents who could support applications in high numbers.
This group wasn't given a fair platform last time round, which presents both a challenge and an opportunity for those of us in the built environment sector to find the favourable groups who do exist. This should focus on young people, like myself, who have grown up here locally but have little chance of buying a house in the area with rising prices continuing whilst supply is still heavily restricted.
One of the main issues in Hertsmere is the severe lack of brownfield land, which means the vast majority of building will have to take place on the Green Belt. In the Council's latest announcement on the new call for sites, there was a specific plea for brownfield land, such is the need to reduce the impact on the Green Belt.
Hertsmere's profile of being fairly rural and surrounded by countryside, whilst having excellent proximity to London, is why it is so sought after to live in, and some residents do fear this may erode.
There does seem to be an automatic assumption that the use of green belt land for development has to mean loss of environment and much-loved open spaces, which is an easy assumption for the local community and political campaigners to prey on.
This is a myth that developers will have to actively debunk and stress the potential environmental net gains that developments can bring, not to mention the social and economic value that new development can deliver.
Looking ahead to the 2023 Local Elections, there is every chance that the Conservative Party could lose their majority on the Council, especially given the state of the national polls. However, it would take a local political earthquake for them to be usurped as the largest party, currently sitting on 28 seats and the nearest challengers the Labour Party on 7 seats and the Liberal Democrats on just 3.
It does however mean that support from other parties might have to be relied on going forward at all levels of the Council to get a new Local Plan through and even a slim possibility of a Labour-Liberal coalition if the opposition parties were to gain around 4-5 wards from the Conservatives.
The Liberal Democrats have made opposing practically all Green Belt development their main policy in Bushey, where they are most likely to target for gains, and whilst the Green Belt is not one of the most prominent issues the local Labour Party are campaigning on, residents will be expecting a clear policy from them on it if they look closer to power.
Assuming there is no early general election to coincide with it, it is likely that the May 2023 local elections for Hertsmere will be dominated by Green Belt issues and has the potential to provide an even bigger swing away from the Conservative Party than national polls would suggest if fears about a new Local Plan persist, and local groups effectively organise for opposition parties.
However, it is likely that any formal announcements on the finer details of a revised Local Plan will be shelved until after the elections.
The conclusion in a place like Hertsmere is to accept that you will face major opposition to most developments but to not always interpret the loudest and best-organised voices as the majority or to be fully representative of an area. Because of government targets, councils like Hertsmere do need to find places to develop so they should be on our side in the built environment sector but just need the guidance and confidence that supportive groups are out there to mobilise behind important projects.