Taking the temperature on the housing crisis.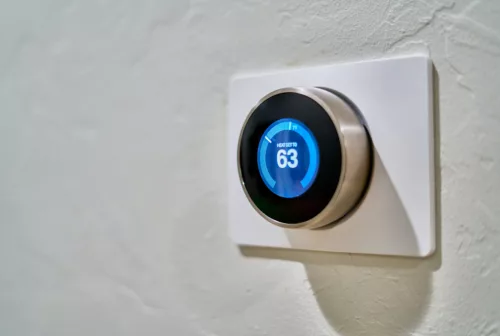 The true state of the housing crisis in England and Wales has been made abundantly clear after the ONS published its 2021 census data on housing. The issue with housing across the UK is that the demand for houses has increased, in line with population growth, whilst supply has consistently failed to keep up.
So, what does the new census data tell us?
There were three key statistics which stood out to us, which really exemplify the extent of the problem we are facing.
Five million people privately rent their home – quite possibly the most important statistic is that the number of people private renting has jumped by almost 4% since 2011 to 20.3% in 2021. For context, the 2010s began with twice as many mortgage holders as private renters. Just ten years later, this gap has narrowed dramatically with just 50% more mortgage holders than private renters. This is a trend which I think we can all expect to continue, given the situation around interest rates.
More than one million people are living in overcrowded homes – cities such as Slough, Leicester and Luton are the worst effected by overcrowded homes, with London coming out top with more than one in ten households overcrowded. Overcrowding is a serious issue across the UK with cramped living conditions leading to strained relationships, mental health issues and so much more.
Home ownership has fallen by almost 2% – as expected, home ownership has dramatically decreased with approximately half a million fewer home-owning households. With house prices having increased by up to 400% in some areas since 1999, when do we begin to really look at it as a supply and demand issue in addition to a 'natural' consequence of inflation?
What now?
Well, I think we can all agree that the outlook is admittedly bleak. The Conservative Party may think of themselves as the party which seeks to extend property ownership, but if that is the case, then why are we seeing such an anti-development agenda at both a local and national level of politics?
The following quote sums up the need quite well: "Housing is the first of the social services. It is also one of the keys to improve productivity. Work, family life, health and education are all undermined by overcrowded homes. In a property-owning democracy, the more people who own their homes the better".
It might be a shock for some modern-day Conservatives to hear that this was taken from Winston Churchill's 1951 election manifesto.
Liz Truss famously announced, and was backed by several senior MPs, that she would seek to end 'Stalinist' housing targets. Whilst we all know how Liz Truss' short-lived premiership played out, the sentiment seemingly remains. Churchill committed to 300,000 new homes a year in that 1951 manifesto, and I think we can safely say that he was not a Stalinist by any stretch of the imagination!
Westminster has long been incredibly short-sighted when it comes to development and strategic planning across the UK. What is different now, is that as we approach both local and national elections, we have thousands of people who are unable to purchase a home of their own.
It seems quite naïve of the government to dismiss a whole generation of young people, denying them of an opportunity that was afforded to so many of those who came before them.
We're yet to really see how the government are going to move forward on this. On one hand, the Conservatives are facing one of their most challenging periods to date, as the local elections fast approach. Given that polling has suggested voters now care more about how the younger generation will ever be able to afford their own homes, we could have maybe expected a newfound focus on housebuilding. On the other hand, Michael Gove's backing down over the Levelling Up and Regeneration Bill quickly brought us hopefuls back down to earth.
What is clear is that there is an urgent need for new homes. Let us hope that this sense of urgency will soon be shared by those in government and together, we can commit to building the homes that this country needs, but for so long have been denied.