LREF - London calling to the faraway towns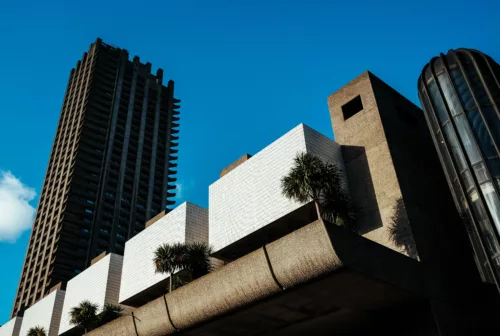 The London Real Estate Forum brings together thousands of people working in the built environment, drawing in representatives from across the country including Manchester, Liverpool and many London boroughs.
The event was held at the Barbican Centre – home of the Marmite post-war development that was originally designed for affluent city professionals – loved by some for its brutalist architecture and reviled by others for being too confusing to get around. It was the perfect setting to spark discussion for a conference on the built environment.
As always, the topics started with a state of the nation discussion which got the conference off to a positive start, as we heard how London's property market is holding up well compared to some other major cities.
Whilst encouraging to know the industry is in a good place, the one thing that stood out was the number of panellists within the sector who said the thing we need to really progress is political stability. With the housing minister post being passed around like a hot potato, it is understandable that people have frustrations at the lack of leadership shown by the government.
Getting to the crux of the matter on the deliverability of housing, there was a fascinating discussion with Places for London, TfL's new housing delivery arm, which set out its ambitious plans to develop several strategic sites next to transport hubs in London. On the same panel, Network Rail outlined its ambitions to bring forward applications on some of its sites as well.
It was encouraging to hear about the plans being brought forward by public bodies to provide new homes in sustainable locations. What became clear during these discussions was the need for thorough engagement with existing communities, to ensure consultations reach beyond the typical demographics that we are all used to seeing.
A massive factor in ensuring we can reach these hard to reach groups is implementing a good social value strategy – one of the hot topics of the day. It was suggested that social value needs to be considered more as social impact, because whilst value can provide us with figures to use to outline the benefits of development, impact can show demonstrable evidence that development is good for communities and benefits existing residents as well as new ones.
It was encouraging to hear so many people from across the sector, including private developers and public bodies; all discussing the importance of engagement and social value and with the amount of energy and positivity in room we can expect these discussions will keep going and keep developing.