I'm a budget, get me out of here!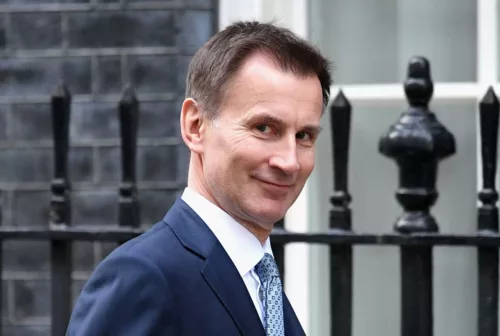 After weeks of delay and speculation, we finally saw details of the long-awaited Autumn Statement from Jeremy Hunt this week.
The fiscal announcement was originally scheduled for 31st October, but was postponed, giving Rishi Sunak more time to settle in as PM and finesse Hunt's plans.
Before the budget was announced, we expected to see higher taxes and cuts, with the Chancellor stating that he would be willing to make "politically embarrassing" choices to steer the country in the right direction. Although Hunt didn't quite face the political embarrassment at the dispatch box that Hancock faces in the jungle, there were still a few 'bits' which were just as difficult to swallow.
Having seen the statement, it's certainly an 'Austerity-lite' budget, which aims to steady spending and increase taxation, in a bid to protect the country from sliding further down the slippery slope of recession. T
he Chancellor outlined three key areas of focus for the budget – Stability, Public Services and Growth. Some key details include:
Stability
Personal tax thresholds will be maintained at current levels for a further two years, until April 2028 to strengthen public finances.


From 2025, road tax will be introduced for EVs so all motorists begin to pay a fair share. The support for charging infrastructure is continuing.


To restore public finances and make the tax system fairer, tax-free allowance for capital gains will reduce in 2023-24 from £12,300 to 6,000 and again to 3,000 in 2024-25.


Stamp Duty cuts announced in the Growth Plan will now be time-limited, ending on 31st March 2025. This is to help the jobs & firms that rely on the housing market through the current challenges while strengthening the public finances in the longer term.


The government is providing a £13.6bn package of business rates support, to help businesses through these tough times.
Public services
Government spending will continue to increase in real terms every year for the next five years but at a slower rate. This will help to support and prioritise vital public services.


The budget for schools will be increasing by £2.3bn next year and the year after – taking the core schools budget to a total of £58.8bn.


The health of a nation is vital. The government is making available: Up to £2.8bn in 23-24 & £4.7 billion in 24-25 for Adult Social Care, to help the most vulnerable.


To level up the UK, the devolved administrations will receive £3.4 billion over the next two years.
Growth
An energy efficiency task force will be established to help reduce UK energy demand from buildings and industry by 15% by 2030, which will save people, businesses and the public sector money on energy bills, and will be backed by £6bn in new funding.


The building of new infrastructure, such as roads, train lines and communities will be safeguarded by over £600bn in capital investment over the next five years.


Round two of the Levelling Up Fund will invest at least £1.7bn in local projects across the UK.


To support vulnerable households following changes to the Energy Price Guarantee, further Cost of Living Payments will be made next year. The Government will also provide a further £1bn to enable an extension to the Household Support Fund over 2023-24.


The Government will cap rent increases in the social rented sector under inflation next year, at 7%. This will help protect households across England from the rising cost of living.


The National Living Wage will see its largest-ever cash increase to £10.42, and all National Minimum Wage rates will also receive a boost from April 2023. This will help reward workers for hard work and make significant progress on ending low hourly pay by 2024-25.


To help people with rising interest rates, homeowners on Universal Credit will be able to apply for Support for Mortgage Interest loans after three months instead of nine months, including those in employment.
The Chancellor certainly has made some difficult decisions in cutting spending, whilst also trying to encourage growth. Support for the most vulnerable was a key part of the statement but it has come at a cost, especially for those earning the most.