Get on your bike for ATE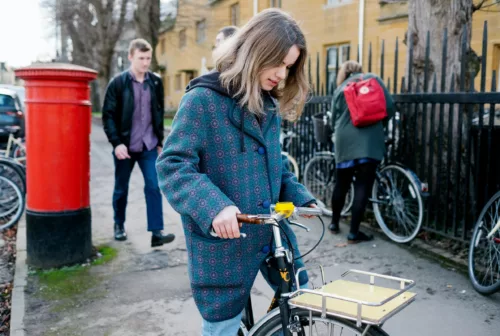 Covid-19 undoubtedly overhauled the way we commute and travel. During lockdown, we were discouraged from using public transport and although many resorted to their cars, others switched to cycling.
Against this backdrop comes another development which is expected to significantly impact the built environment – that Active Travel England has become a statutory consultee on all major applications.
Starting from 1st June, ATE will be consulted on all planning applications above certain thresholds:
150 homes or more
Mixed-use or commercial developments with a floor space of 7,500sq.m or more
Where the overall area of the development is 5 hectares or more
This means, although it will not have any statutory power to direct the outcome of planning applications, ATE will assess around 60% of new applications annually.
What is active travel?
Active travel has a range of benefits for public health:
Environmental health – it reduces harmful emissions
Physical health – It offers people more opportunities to exercise
Mental health – Scientific studies have proved the link between physical activity and better mental health. It helps to manage stress and anxiety and releases feel-good hormones that support better self-esteem.
On people's finances – it helps people save money through the ongoing cost of living.
From a local authority's perspective, promoting active travel delivers on Net Zero targets whilst saving money for costly road upgrades by cutting the level of vehicle traffic.
The latest Climate Safe Streets Report from the London Cycling campaign tracks the progress of London Boroughs by assessing their action to cut motor vehicle use.
The four most virtuous Boroughs are Hackney, Camden, Lambeth and more surprisingly the outer London Borough of Waltham Forest. It has consistently shown high-delivery levels of new sustainable travel infrastructure since pre-pandemic years, supported by TfL mini-holland funding and the Borough's fund to support community projects that encourage walking and cycling.
In a move to embed this mode shift into planning policies, DfT announced at the beginning of 2020 the Local Transport Note (LTN) 1/20. This national guidance document details the standards expected of new cycle infrastructure, embracing the principles of policy 'Gear Change' of July 2020, which set out the actions required at all levels of government to radically increase active travel, promoting safer and more enjoyable routes.
What does this mean for the sector?
Although the delivery of appropriate active travel provisions was already a requirement for development master planning, having ATE as a statutory consultee will mean that Transport Assessments and Travel Plans will be subject to greater scrutiny.
More emphasis is anticipated to be placed on how the proposals link with the wider active travel provision. High-level information on how the route links with the wider active travel provision in the surrounding area will be required at the initial planning stage rather than being left to post-consent detailed design.
ATE-relevant applications may also be required to present Travel Plans that demonstrate deliverability through detailed plans and safety audits as necessary.
It is also anticipated that S106 requirements associated with sustainable travel infrastructure will be subject to more stringent monitoring regimes.
Planning to include active travel routes – that are safe and enjoyable – can bring additional social value to the local communities.
Improving opportunities to walk and cycle will enhance the public realm with new infrastructure and make it more inclusive through better access to employment, education and other services.
Better infrastructure for active travel can lead to economic growth as residents may be keener to shop locally.
Although it'll no-doubt create additional bureaucracy for some, focusing on active travel measures from the offset will help applicants to highlight the added value of the overall scheme, delivering more attractive and accessible developments that benefit the local community.