From A-Z – Understanding generational differences is key to engaging younger audiences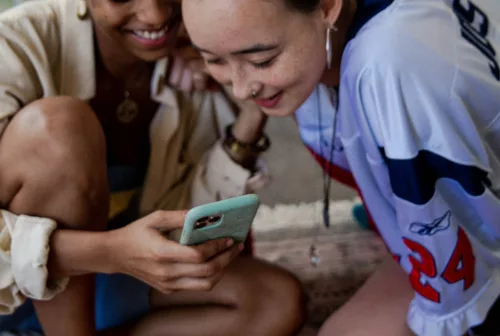 It's a tale as old as time – time progresses, and the focus moves onto the younger generation as their purchasing and political powers grow.
Gen Z and their younger Generation Alpha counterparts will soon dominate the economy – whether that's with their increasing purchasing power, or at the helm of businesses as C-suite decision makers.
It's important to know how to work with the younger generation as a target audience. Their influence will grow as they become the property buyers of the near future.
In addition to this, Gen Z is a growing part of the work force, and it's helpful to know how to engage them within the built environment industry.
Masters of technology
Gen Z's were born between 1997 and 2013 whilst Generation Alpha were born from 2013 through to the present day, with a predicted cut off for this age group in 2024.
This generation grew up alongside the internet and mass use of technology, becoming 'digital natives', nearly 99% of Gen Z either own or have access to a smartphone
The built environment can increase engagement by embracing technology. The Department of Levelling Up, Housing and Communities recently announced the PropTech Engagement Fund. This programme recognizes the power of digital engagement to broaden the range of voices being heard in the consultation process. The government adopting this approach to planning reflects the importance of embracing technology.
The high digital proficiency of most of the younger generation means technology can be the best way to engage with them and gauge their requirements. This ensures developments have longevity as they meet the needs of future generations.
An example of Meeting Place's work that embraces technology to assess community needs is the mapping tool used for Temple Island. This involved creating a map where the public could drop pins either sharing concerns or suggestions for the development. This widens the accessibility of public consultation to the younger generation, who might not attend consultations but find ease in accessing virtual means of sharing their opinions.
Driving up social media outreach
Social media is hugely important, strengthening social media knowledge can widen business appeal to the younger generation. Each generation's grasp of social media use is the best example of this difference in digital experience, and the go-to platform for each generation shifts every few years.
To engage the younger generation, it's important to keep up with where they're spending most of their screen time. For example, if you want to appeal to Millennials, they mostly use Facebook. Meanwhile Gen Zs tend to exist on Instagram and Twitter (even this is outdated in favour of Tik Tok).
Some surveys have observed that Gen Z only has an attention span of 8 seconds – so your content needs to be efficient in its engagement. This can be most easily done with visually appealing images and videos, or snappy quotes which can grab attention quickly.
Engaging around the climate crisis and social issues
As Gen Zs and Generation Alpha begin to join the workforce, the built environment needs to learn how to appeal to them as employees.
Climate change is an important contemporary topic. It has been a mainstay of 2023's news cycle. Organisations practicing environmentally conscious behaviours will reduce the effects of climate change whilst also engaging younger audiences.
72% of Gen Z expect companies to be positive contributors to society. Businesses that discuss and tackle social issues are more likely to engage the younger generation. Some key social focuses are the cost-of-living crisis alongside racial, gender and sexuality equality.
An example of Meeting Place's work that has tackled both the climate crisis and the soaring costs of living is the work with Mendip District Council on the Somerset Energy Saver Campaign.
This campaign aided residents through a website which educated them on how to save money on their energy bills. This case study incorporates the power of using technology as an accessible way to reach target audiences.
Within the first fortnight of the campaign, the paid social ads reached 21,160 individuals and the website received 903 users from people living across the Mendips.
Social equality is at the forefront of Gen Z and Generation Alpha's minds. In the built environment engaging with social issues can mean your developments centre around social value – contributing to local communities and creating spaces for everyone.
Meeting Place's work with organisations like Building People created space in the built environment for underrepresented perspectives. Work included distributing press releases, sharing the voices of those historically absent from the built environment industry. Representation can be viewed as one of the first steps towards pushing for equality.
Meeting Place are working with the charity Babbasa who aid people from minority backgrounds enter workspaces where they may be less visible. Building representation can increase your appeal to Gen Zs and Generation Alpha who are more racially and ethnically diverse than older generations.
Engaging with the younger generation is necessary for all aspects of the built environment industry. From planning development and consultation through to employment, measures can be taken to drive up appeal to those born around the turn of the millennium.
As their purchasing and workforce power grows, it's important for businesses in the industry to learn how to communicate best with this target audience.
Through embracing technology, using social media, and engaging around climate and social issues, organisations can engage younger audiences as employees and as a target audience.