Confessions of a London social value convert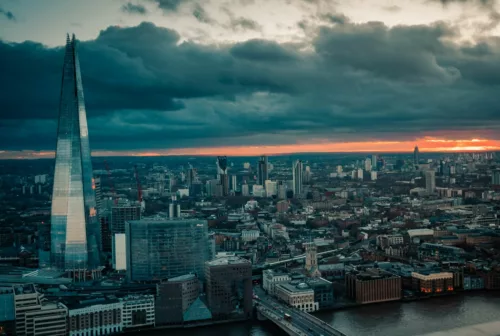 Had someone explained "social value" to me eight years ago when I was a junior political researcher, I almost certainly would have raised an eyebrow.
At certain points, I think we've all been guilty of a little scepticism when it comes to broad concepts applied earnestly.
I perhaps would have wondered what people thought the purpose of planning and place-making should be if it wasn't to leave the built environment and public realm in a better state than we inherited it.
Eight years is a fair chunk of time as it turns out…
The property industry and local government have changed profoundly during the last decade. In London, many of the challenges faced 10 years ago have only become more acute. Housing supply continues to lag behind frenetic demand, the climate crisis requires the property industry to ask fundamental questions about itself and a global pandemic has irreversibly changed our relationship with work and office space.
It seems the need to demonstrate a conscious social value strategy has moved from being a positive novelty to an increasingly important requirement. Writing this from my flat in Walthamstow, I can see the scale of intervention that has taken place across the London skyline.
The City and Canary Wharf still dominate the horizon, but Stratford, Tottenham and closer still Blackhorse Road, have all undergone a dramatic transformation. Whilst the vast majority is welcome, I wonder if a similar transformation took place today, would we expect a higher standard of social return on the investment delivered?
In stakeholder and community engagement, we begin projects at a rapid pace. We are eager to answer questions like "Who should we speak to?" "When do we speak to them?" and "What should we say to them when we do?" often without taking a pause and asking bigger questions about the communities we are working with.
Alongside colleagues at Meeting Place, it has been incredibly refreshing to work in an environment where this consideration is present from the outset.
There is an emphatic focus on the built environment being a force for positive change but this should be tempered by a clear plan for our client's social impact and legacy on any project.
Not only is this good from a communications perspective, but it also makes for a sensible commercial approach too. We have all too often sat in meetings scratching our heads as to why councillors are unsympathetic to a set of policy-compliant plans. More often than not, the truth is, the die had been cast long before a planning application had been submitted.
The best outcomes that spring to mind are those where social pressures and anxieties are identified early, partnerships are formed with neighbours and community organisations from the outset and a positive legacy is communicated throughout, from design to long after the last unit is sold.
Increasingly, councillors and local authority decision-makers expect us to demonstrate a formal understanding of the communities we work with and the affect our plans will have on them.
If I were to make the case to a junior political researcher 8 years ago of the importance of social value now, I think I would make this point: it is not that sustainability, a social needs analysis or a meaningful legacy were ever unimportant, but the expectation to show you understand their importance is.
Meeting Place is helping developers, landowners and public sector bodies across the built environment navigate social value and incorporate this into their plans for engagement.
It has been a feature of the business since its inception and defines the work we do. In fact, we recently brought public, private and third-sector industry stakeholders together to ask what best practice looks like and called on the government for action on social value.
If you would like to learn more or want to about we can help you in London and the South East please don't hesitate to get in touch.